Finding Low Income Senior Apartments in Lexington, Kentucky
With over a dozen universities, a stable economy, and a diverse job market, Lexington, KY offers an ideal living environment for young professionals and families. But despite the 'millennial-friendly' lifestyle, the Bluegrass State entices many retirees for the low cost of living. In fact, statistics show nearly 16% of its citizens to be 65 and older.
To keep up with the growing elderly population, several programs and initiatives are available to help low income Lexington senior citizens face the budget constraints that come with growing age. Finding affordable housing for seniors in Kentucky can be challenging to those on a tight budget.
Generally, senior citizens worry more about money than other age groups. Gradually diminishing savings and unforeseen occurrences of health and care expenses can put the elderly into a compromising situation. In such a case, a move to Lexington low income senior housing can offer a significant reduction in one's monthly expense.
In this article, let's learn more about low income senior living in Lexington, Kentucky. The topics we will cover include:
An Overview of Lexington Low Cost Senior Housing
As the name implies, low cost senior living programs provide elderly citizens of the Lexington, Kentucky area with affordable housing options. They are open to every senior citizen who meets the state's low income or very low income criteria. The rent for the facilities is predetermined according to the tenant's monthly income. However, it is usually set for 30% - 50% of the monthly income while the government covers the rest.
Besides affordability, another advantage of opting for Lexington, Kentucky low income senior living apartments is the close proximity with other seniors - without impacting one's privacy. This allows seniors to make new friends and socialize as they prefer. Since these communities are designed specifically for senior citizens, events and activities are often organized to provide for an active lifestyle in elderly individuals. Plus, a Service Coordinator is often present at the premises of the HUD Sections 202 properties to support the residents in some of the personal management and supportive services they require.
The only drawback of low income senior housing is the long waiting lists. While there are several rental assistance programs available, the demand for aid by Lexington residents is increasing daily. Preference is, however, given to senior candidates that may have health issues or other immediate needs.
You can check in with the Lexington-Fayette Urban County Housing Authority of Lexington, Kentucky to find out if enrolments are open for low income senior housing.
Units in the Ballard - Griffith Apartments are specifically available only for elderly over the age of 62, and enrolment in them tends to be open during a good portion of the year.
Even though application to the Housing Choice Voucher can be done directly from the Lexington-Fayette Housing Authority, they have a closed enrolment most of the year. Although they are often announced in newspapers and online portals when there are openings. You can also check the Senioridy's directory for a list of available properties in Lexington, Kentucky.
What Low Income Senior Housing Programs are Available in Lexington, KY?
The government and many non-profit organizations have created different Lexington subsidized senior housing programs to assist the low income elderly population. Here is an overview of some programs and the eligibility criteria:
Section 202 Supportive Housing for the Elderly
The section 202 program is offered by the Department of Housing and Urban Development (HUD). Through this initiative, HUD provides finances for the construction, rehabilitation, or acquisition of properties that would serve as homes for Lexington's low-income senior citizens.
Since these facilities are built with the elderly mind, you can expect to find amenities that would allow them to live independently - but with support services nearby. For example, most of these premises will have grab bars and wheelchair ramps for assistance. You may also find on-site support that would help with some daily activities, finding help for legal matters, enrolling in supplemental programs (like Meals on Wheels), and some transportation assistance.
To qualify for Lexington, KY Supportive Housing for the Elderly, senior citizens must be 62 years or older at the time of occupancy. They should also meet the low income limits set by the state. For rent, the residents are expected to pay 30% of their adjusted income. Adjustments for medical expenses can be deducted from the annual income in order to help seniors meet the low-income limits.
Section 8 Housing Choice Voucher Program
The section 8 housing voucher program places the choice of accommodation in the hands of the interested tenant. If you are eligible for the program, you will receive a voucher, making you liable to pay a portion of the rent. And, just like the section 202 program, the rest of the rent that would typically be charged will be covered by the program and paid directly to the landlord.
To ensure you are qualifying for low income senior apartments in Lexington, Kentucky, your income (or the family's) must meet the threshold set by the state. It is also open only to U.S citizens and certain non-citizens who have eligible immigration status.
To apply for a section 8 housing voucher program in Lexington Kentucky, contact the Lexington-Fayette Housing Authority (LHA) and apply for the waiting list if enrolment is open. Since the demand for the vouchers is very high, the HCV waiting list in Lexington tends to be closed. If it does open, you may be kept on the waiting list for some time. In fact, in large metropolitan areas, you can expect the enrolment to open only every two to three years. Plus, when the enrollment opens, the candidates are selected on a 'need' basis rather than by order of submission.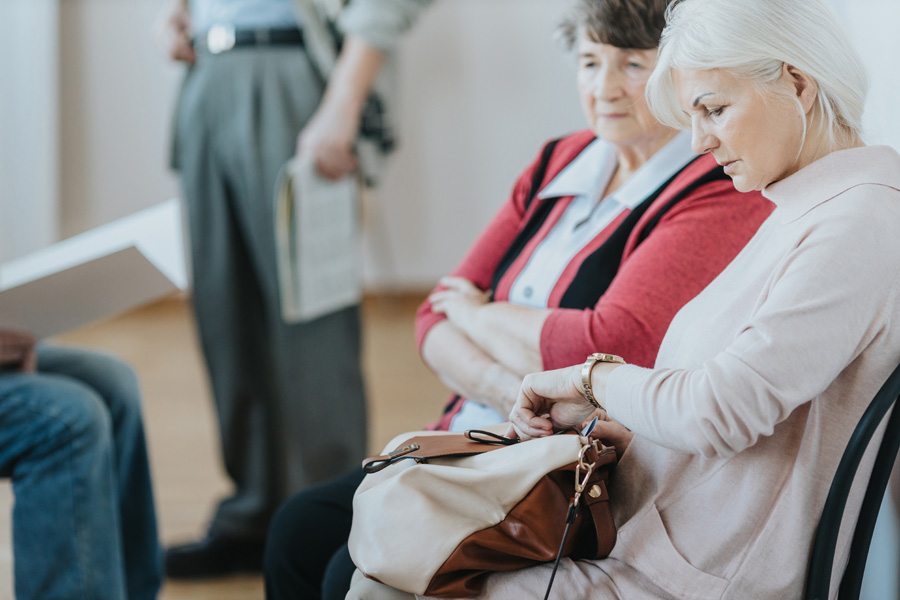 For example, the PHA Public Housing Authority) will give preference to a family who is:
Homeless or living in a substandard housing
Paying more than 50% of their income towards rent
Involuntarily displaced
If you are selected from the waiting list, an officer from the PHA will call you for an interview to determine whether you qualify for the program. Once you are enrolled for the program, you have the freedom to locate a housing unit that accepts section 8 voucher. For help, you can contact your local PHA or check the Senioridy website for section 8 affiliated senior communities in Lexington, Kentucky. However, your senior housing apartment has to be in the same county as the PHA that is providing the voucher.
Low Income Housing Tax Credit Program (LIHTC)
The LIHTC program is also offered under HUD. Through this program, the housing investors and developers earn tax credits for developing housing units for low income families in the U.S. The builders are awarded 'credits' in the form of dollar-for-dollar tax breaks. In exchange, they provide housing facilities for tenants who earn no more than 50% of the median income set by the state of Kentucky for the Lexington area's income levels.
The rent for the LIHTC units is based on the Lexington's median income. However, the maximum allowable rent is 30% of the Area Median Income.
The LIHTC program is open to everyone in the United States. There are no age or immigration status restrictions to apply for the LIHTC. However, senior citizens are often offered preference over other candidates due to their age and many LIHTC units are designated for seniors over the age of 55. This means that units tend to have grab bars in bathrooms and wheelchair ramps to help meet an aging person's physical needs.
For more information about the LIHTC program and eligibility criteria, please see the Senioridy guide on How Low Income Housing Tax Credit Works for Elderly.
How to Find Lexington Low Income Senior Living Near Me?
Your golden years should be spent enjoying with your loved ones, not worrying about finances and where you will live. This is why a low income senior housing in Lexington, KY can be an attractive option where you can live comfortably without compromising the budget. You will also have the opportunity to have peers as neighbors - encouraging better social life.
The best way for finding affordable senior apartments in Lexington, KY is by using the Senioridy search engine. It is a free online platform that allows seniors and their loved ones to find senior housing units according to their budget and lifestyle. With Senioridy at your side, you can look for the best accommodation solution conveniently.
By accepting you will be accessing a service provided by a third-party external to https://www.senioridy.com/