Why Choose Assisted Living in Huntsville, AL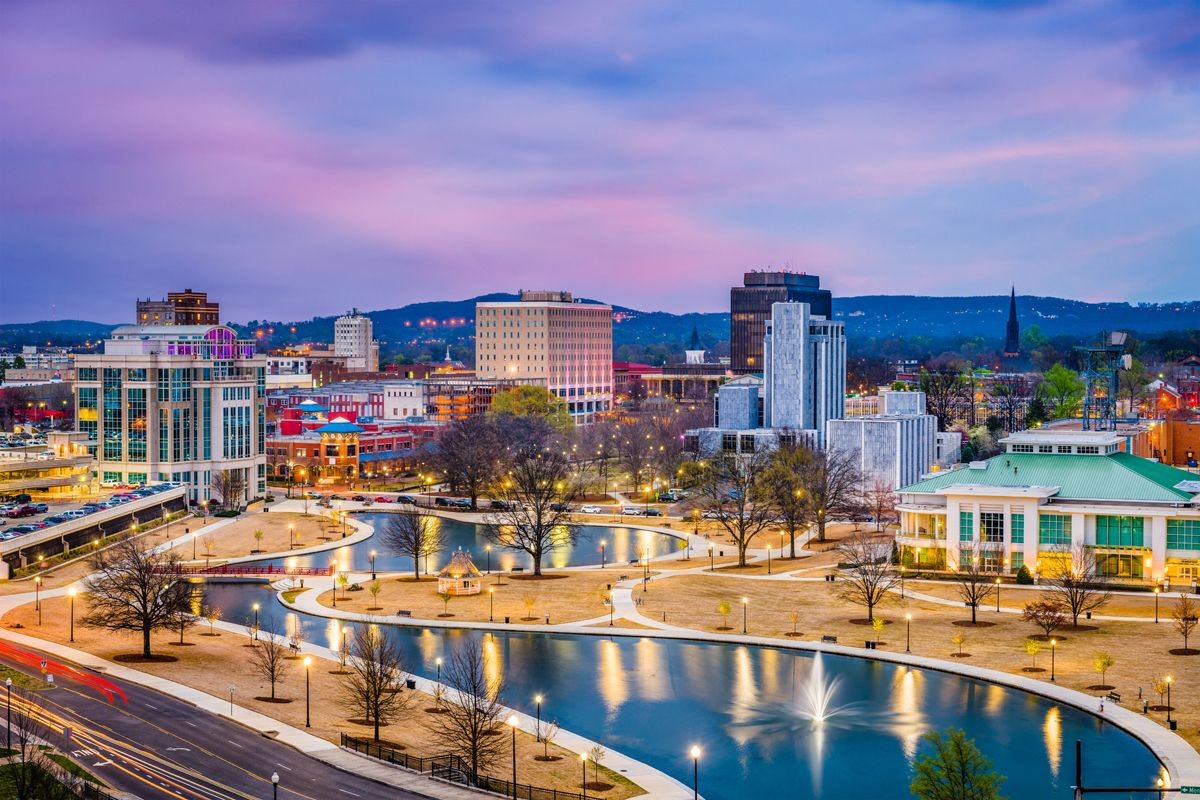 Nestled amidst beautiful mountains and stone-studded landscape, Huntsville is a thriving mid-sized city in north-central Alabama. It is best known as the "Rocket City" for boasting a long history of space exploration, science, technology and being home to the U.S. Space & Rocket Center.
The economic conditions and the quality of life offered in Huntsville appeal to young professionals and families alike. According to U.S. News & World Report, Huntsville is ranked third in the 25 best places to live in the U.S for its low crime rate, adequate job opportunities, availability of good public schools, and low cost of living. Plus, the city has numerous entertainment venues such as the Huntsville Botanical Gardens, the Lowe Mill ARTS & Entertainment, and The Parkway Place Mall for leisure.
But despite being populated with young adults, Huntsville, AL, is considered an ideal destination for retirees and families with senior citizens. In fact, more than 16% of the city's population is aged 65 and above. And many more are gradually relocating to the city to take advantage of the tax-friendly policy, and top-notch care facilities such as assisted living and private home nursing.
Assisted living is a fantastic housing option for seniors who want some independence along with access to personal care services. In this guide, let's learn more about assisted living facilities in Huntsville, AL.
Benefits of Senior Living in Huntsville, AL
Two of the biggest concerns a senior has during their "golden" years are Finances and Well-being. When individuals retire or reach a certain age, they usually have to adjust their lifestyle. However, with each passing day, the need for urgent healthcare and living near loved ones becomes apparent for many senior citizens.
Finances
The residents of Huntsville benefit in finances because the city has a slightly lower cost of living than the national average. Moreover, Alabama is one of the few states to exempt tax from senior citizens who receive pension or benefits from:
Social security
Private sector
Civil services
State services (such as teachers)
Military entities
Homeowners (age 65 and above) are also excluded from paying property tax in Alabama.
Wellbeing
When it comes to care and wellness, Huntsville, Alabama, boasts numerous facilities to cater to the community's senior residents. The city houses many famous attractions for recreation. Culture is also at the heart of Huntsville, with arts, symphony, and concerts taking place frequently around the city.
The annual temperature of Huntsville is pretty moderate and comfortable for the elderly, allowing them to fully enjoy outdoor activities. However, the city does get its share of snow days in winters though they don't last very long.
Huntsville has many public transportation options available to seniors who have given up driving. If the elderly resident is tech-savvy, they can download the app for ride-hailing services Uber and Lyft to conveniently book their transport.
Shuttle bus service and vanpools are easily accessible with discounted rates for travelers aged 65 and above. The Huntsville Transit System also offers special Handi-Ride Paratransit Shuttles to people who:
Have a disability and unable to commute through a regular city bus
Are age 65 and above but do not live near a bus route
Another benefit of retiring in Huntsville is the diversity. The city is home to a multicultural population that embraces its diverse socio-ethnic citizens. The locals are friendly and take the time to talk to each other. In fact, you can't expect to walk out of the grocery store without exchanging pleasantries with a few folks.
Overview of Senior Assisted Living in Huntsville, AL
Many elderly individuals cannot perform daily tasks independently at a certain point in life, such as cooking, cleaning the house, and taking medications. With growing age, mobility often becomes limited, and senior citizens become more vulnerable to falls/injuries. In such cases, senior citizens move to an assisted living home to ensure their safety and wellbeing.
Assisted living homes in Huntsville will provide home-like care facilities to support the medical and personal needs of senior citizens and the disabled. These communities have 24-hour on-site staff available to help the residents with daily activities. Social gatherings are also encouraged regularly to help the seniors stay active.
Understanding Assisted Living Facilities in Huntsville, Alabama
There are many senior assisted living homes in and around Huntsville, so it is pretty easy to find a community that fits the unique needs of each elderly person's requirements. While the settings vary from high-rise buildings to campus-like structures, you can expect to find a similar range of services at every facility, including:
Living accommodations (private or shared)
Meals
Security Monitoring
Monitoring of medication
Laundry and housekeeping
Assistance with bathing and toileting
Transportation to doctors, salons, and shopping venues
However, it should be noted that assisted living homes differ from nursing homes. In general, the residents of assisted living facilities are in good health and require support with day-to-day activities only. On the other hand, a nursing home provides round-the-clock medical attention to individuals with chronic illnesses.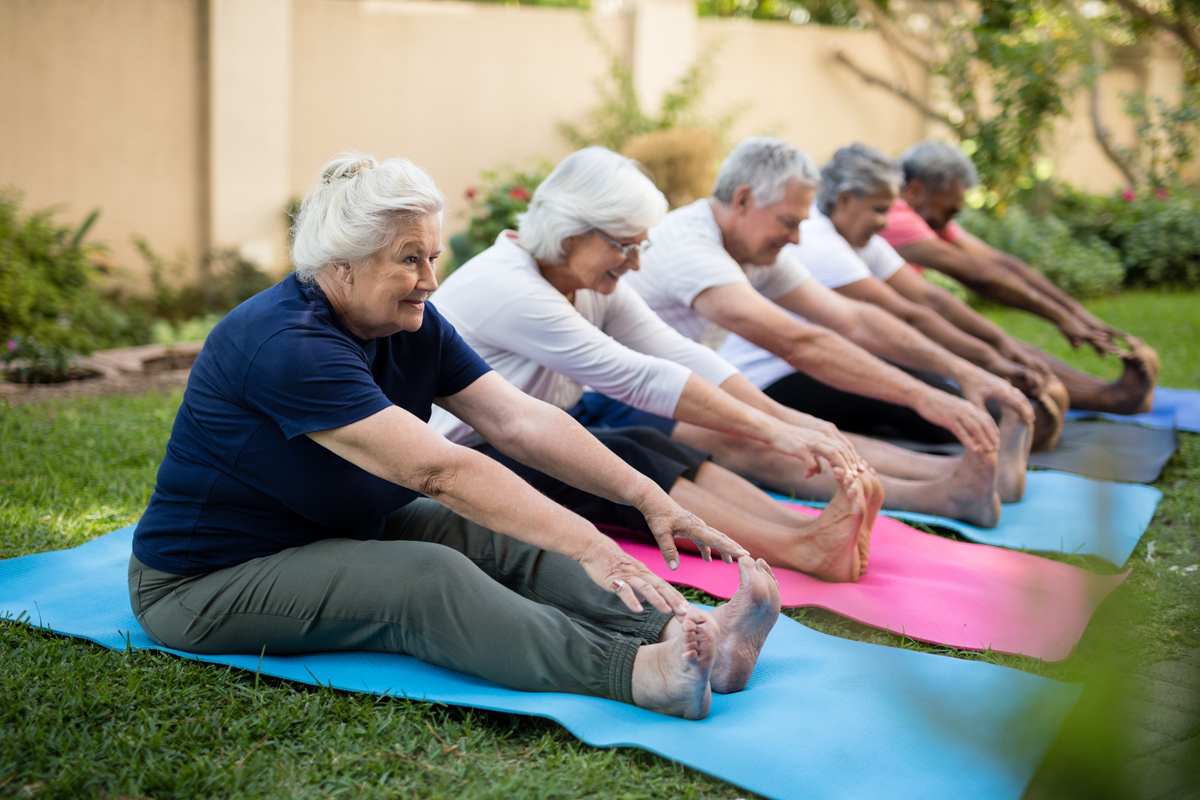 How Much Does Assisted Living Cost in Huntsville?
The average monthly cost of an assisted living facility is $3000 - $4000. The cost is determined by many factors, including the type of accommodation you choose, apartment location, and expected level of care.
Since the state doesn't provide funding to compensate for the assisted living cost in Huntsville, the elderly pay for the facilities from their own funds. Seniors only become eligible for the Medicaid program when they reach a nursing level of care and their funds have almost completely run out.
However, many families pay for senior assisted living in Huntsville, AL, through long-term health insurance, veterans' benefits and personal funds.
How to Apply For Huntsville Assisted Living?
Assisted living facilities in Huntsville are open to all senior citizens who are in stable health and able to walk around the premises with minimal assistance. On the contrary, you will need to look for a nursing home or other senior care options if you are:
Bedridden
Require 24-hours monitoring
Require medical care
Require advanced memory support
A quick Google search for "assisted living facilities near me" will give you multiple results of community in Huntsville. You can ask your health care provider and family/friends for recommendations of assisted living communities in Huntsville. The very best way, however, to find Assisted Living in Huntsville is to use the Senioridy website. Senioridy hosts an extensive list of the Assisted Living facilities in Huntsville. But keep in mind, many facilities have a waiting list, and registering will almost always require a deposit for enrollment.
Make sure the assisted living selection you make complies with the rules and regulations set by the Alabama government. They should also have a license and liability insurance in place for assisted living Huntsville, AL.
For more information about long-term care options in Huntsville, you can visit the Aging and Disability Resource Centers website or give them a call on 1-800-AGE-LINE.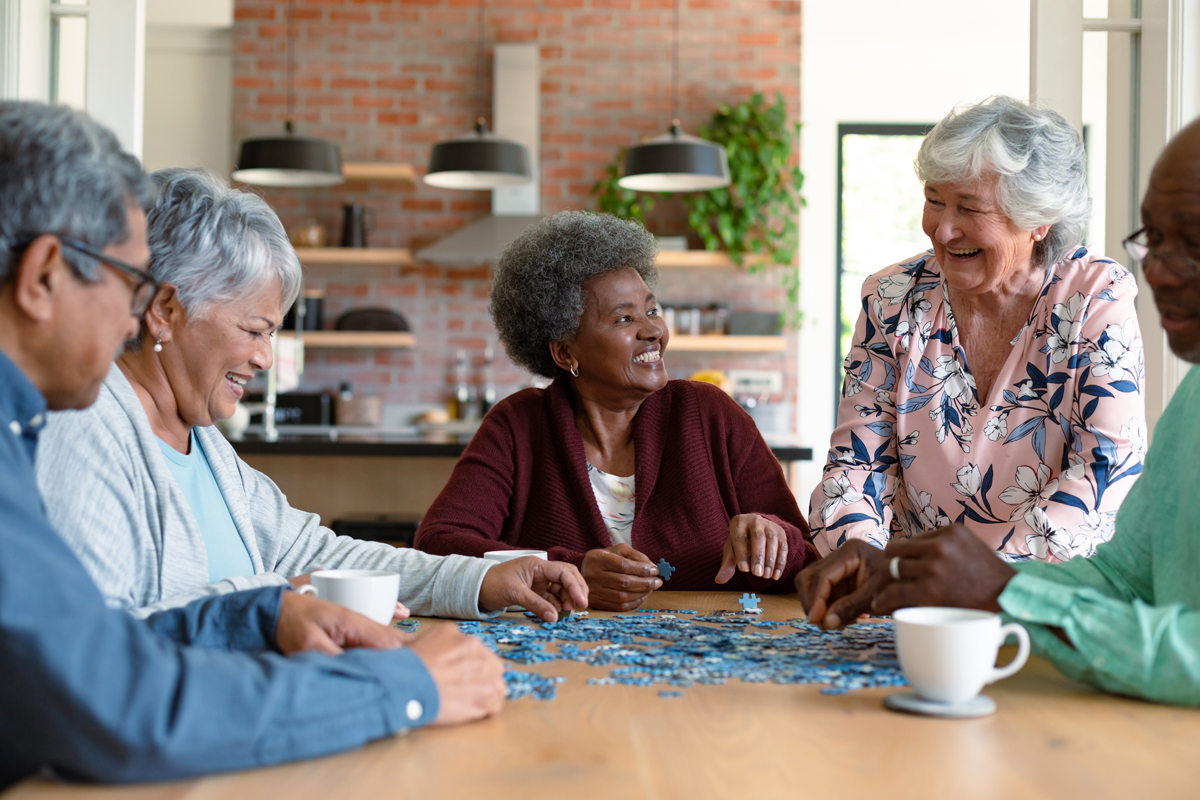 Frequently Asked Questions About Senior Assisted Living
Here are some common questions that are often on the mind of senior citizens and their loved ones about assisted living facilities in Huntsville.
Why would someone go to an assisted living facility?
Besides needing assistance for daily tasks, a person may choose to live in a senior assisted home because of loneliness. Since living alone can cause depression, many elders find it more fulfilling to live in an assisted living facility for better socialization opportunities and age-appropriate activities.
How long can you stay in assisted living?
Assisted living communities are designed for long-term care, and you can reside there for as long as you prefer. However, some residents move out of assisted living facilities if they require a higher level of care and nursing staff.
Can you leave assisted living facilities on your own?
Yes, residents living in assisted living communities are free to go out independently, as long as they sign out with the staff on duty.
Are you allowed to drink alcohol in an assisted living facility?
The rules for drinking alcohol in assisted living homes differ from one place to another. But many premises don't allow drinking in public living spaces and only allow the residents to consume in their private rooms. In a few multilevel communities that have both Independent Senior Living apartments as well as Assisted Living units it is not uncommon to find small pubs and cafes inside of the facilities where residents can enjoy an evening cocktail. If you or a senior loved one has difficulty managing alcohol consumption, then locating an assisted living facility that does not allow alcohol may be better.
Can an assisted living home kick you out?
Yes, assisted living homes can evict residents if they fail to pay the bills on time. They can also evict seniors if they require advanced care, endanger the safety and health of staff and peers, or refuse to adhere to the center's rules. But keep in mind that the facility will normally provide a warning or at least a 30-day notice before the actual termination.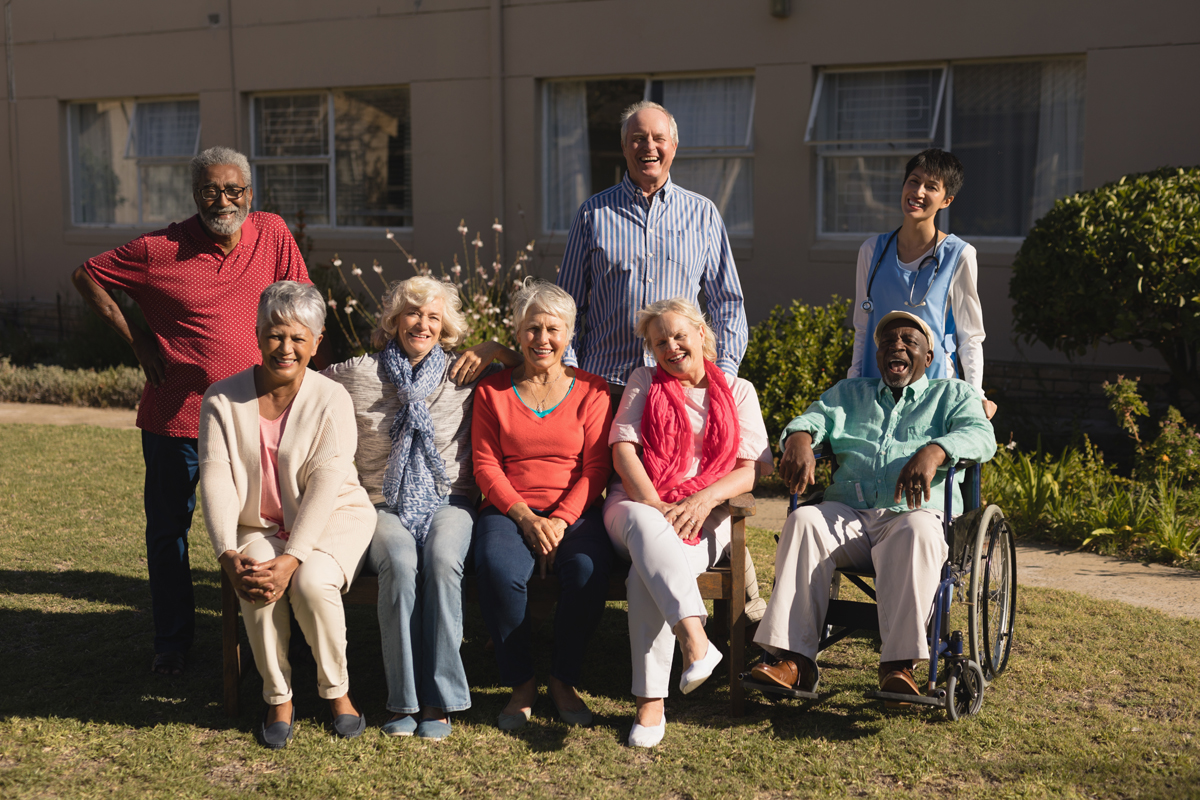 How Senioridy Helps Find Assisted Living Near Me?
The Senioridy website offers an advanced search tool to help you find assisted living facilities in Huntsville, Alabama. You can locate an available community that suits your requirements and lifestyle. Once you find the appropriate assisted living home, just reach them directly by tapping the listed phone number or email them for an inquiry. The community manager will then contact you and set up an interview to check for eligibility.
A few of the available senior assisted living centers listed on Senioridy website include:
By accepting you will be accessing a service provided by a third-party external to https://www.senioridy.com/