Assisted Living in Montgomery, Alabama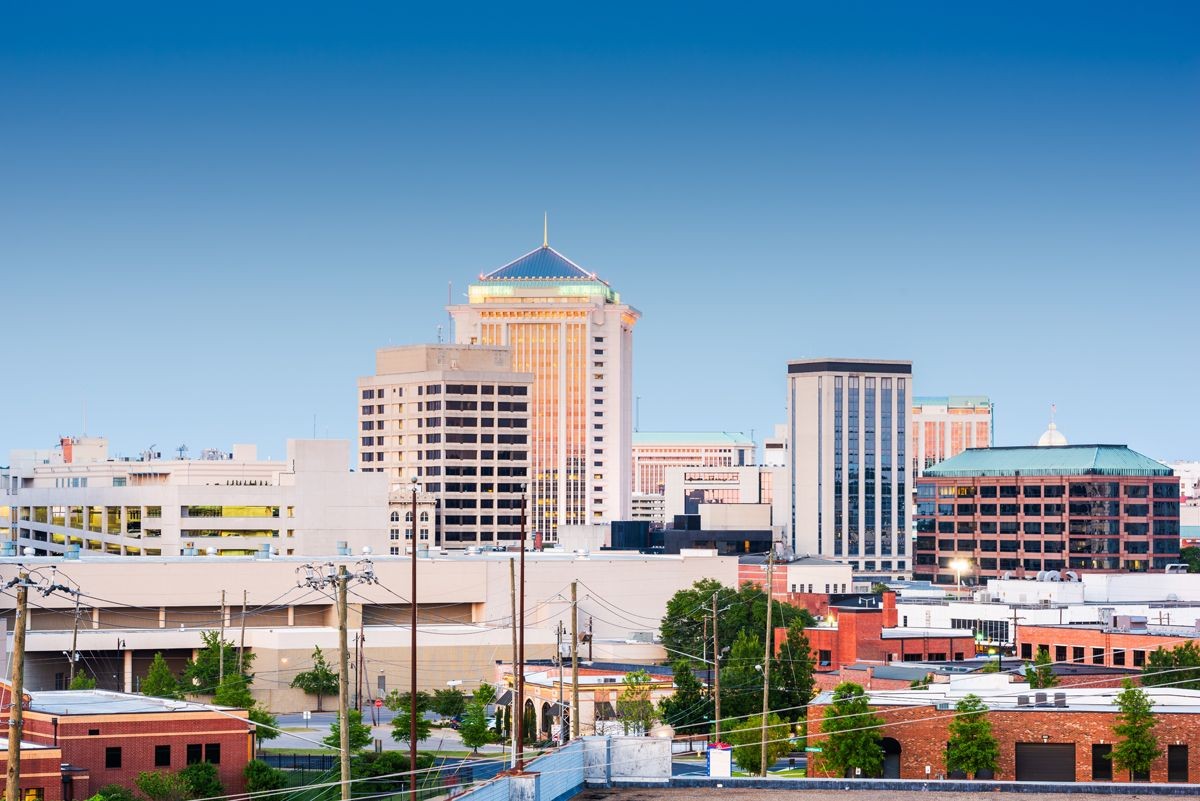 Montgomery, Alabama, is famous for being the birthplace of the civil rights movement. Situated on the Alabama River, the city was home to Martin Luther King Jr. during the early years of the civil rights movement. It was also the location of the Montgomery Bus Boycott led by Rosa Parks.
The present-day Montgomery still boasts reminiscence of these events in the numerous historic sites and museums scattered across the city. But despite its rich history, the capital city of Alabama is focused on the future. In fact, Montgomery is fondly called the 'Capital of Dreams' for its modern approach to development. Home to almost 200,000 people, the city offers the residents plenty of perks, including economic and educational opportunities, charming Southern culture, and incredible weather for leisure activities.
Low property taxes, cheap home prices, and a reasonable cost of living make Montgomery, AL an ideal location for pensioners or people on a fixed income. Perhaps, for the same reason, about 14% of the city's residents are aged 65 and above. Apart from the friendly and diverse population, the seniors living here also enjoy plenty of amenities provided by the area's assisted living communities.
In this guide, we'll cover more about assisted living facilities in Montgomery, including the following information:
Advantages of Senior Living in Montgomery, Alabama
The capital of Alabama offers something for everyone - including the aging population. It is a culturally-rich community with close-knit neighborhoods but with all the modern conveniences. The city has moderate year-round temperatures with little or no snow, allowing the residents to fully appreciate outdoor activities. The air quality here is pretty good, too, and ranks on top in the state for having the cleanest air.
Here is a rundown of more features that make Montgomery, Alabama, an idyllic option for seniors.
Affordability
Finance is usually the primary concern of senior individuals living on a fixed income. Furthermore, seniors are often subjected to unplanned medical care, which can take quite a toll on a tight budget.
But Montgomery's cost of living is approximately 20% lower than the national average, making it a great fit for those who are closing counting their pennies. Seniors living here can enjoy tax breaks as the state of Alabama exempts Social Security income from taxes and primary residences that are owned by senior's aren't subject to property taxes.
Things to do in Montgomery
When it comes to activity, the city of Montgomery is versatile, with multiple senior-friendly venues. For starters, the renowned Alabama Shakespeare Festival is permanently housed in the city. The production puts on 6-9 plays annually, with three works of William Shakespeare.
The seniors can also take day trips to museums and historical sites of the city, including:
Alabama State Capitol
Dexter Parsonage Museum (home of Dr. Martin Luther King)
Civil Rights Memorial Center
Rosa Parks Library
Montgomery Museum of Fine Arts
Legacy Museum
For a relaxing evening, the elderly can go for a scenic cruise on the Alabama River with their family and friends. A multitude of restaurants is also dotted along the city featuring various cuisines in addition to the favorite Southern delicacies.
Transportation
As the second-most populous city in Alabama, Montgomery sees its fair share of traffic and busy intersections. To aid the car-dependent residents, Montgomery has 6 public parking lots that offer free parking at certain times on weekdays and 24-hours on weekends.
Another mode to get around Montgomery is the M Transit. The bus service provides fixed and paratransit transportation facilities all over the city. Discounted fares are also applicable for senior citizens and the disabled. To apply for the senior citizen discount, you can visit the Transit System office with your Medicare card and evidence of age/disability.
Taxi and ride-hailing services such as Uber are available on-demand. A free-ride-program for COVID-19 vaccine appointments is also launched by the government in partnership with Uber.
Please note that Montgomery is not a pedestrian-friendly city and walking around the streets can be challenging and isn't always recommended.
Can I Consider Senior Assisted Living in Montgomery, AL?
An assisted living home provides housing options to seniors who require some level of personal care. The residents usually will have a very small apartment with little to no kitchen. All residents can share common areas and can also participate in group activities like fitness classes, educational courses, and social gatherings.
Since a substantial part of Montgomery's population is elderly, a large number of organizations have developed several assisted living facilities in and around the city. These are all licensed by the Department of Public Health's Bureau of Health Provider Standards.
To be eligible for assisted living in Montgomery, AL applicants must be 65 or above. They should need assistance with at least two daily living activities, including meal preparation, medication assistance, and hygiene care.
Alabama is one of the most affordable states for assisted living. The average assisted living cost in Montgomery varies according to the housing facility and the level of care selected. However, you can expect to pay an average of $3,134 per month. The costs are slightly lower than the nearby cities of Auburn and Birmingham.
What to Look For in an Assisted Living Near Me?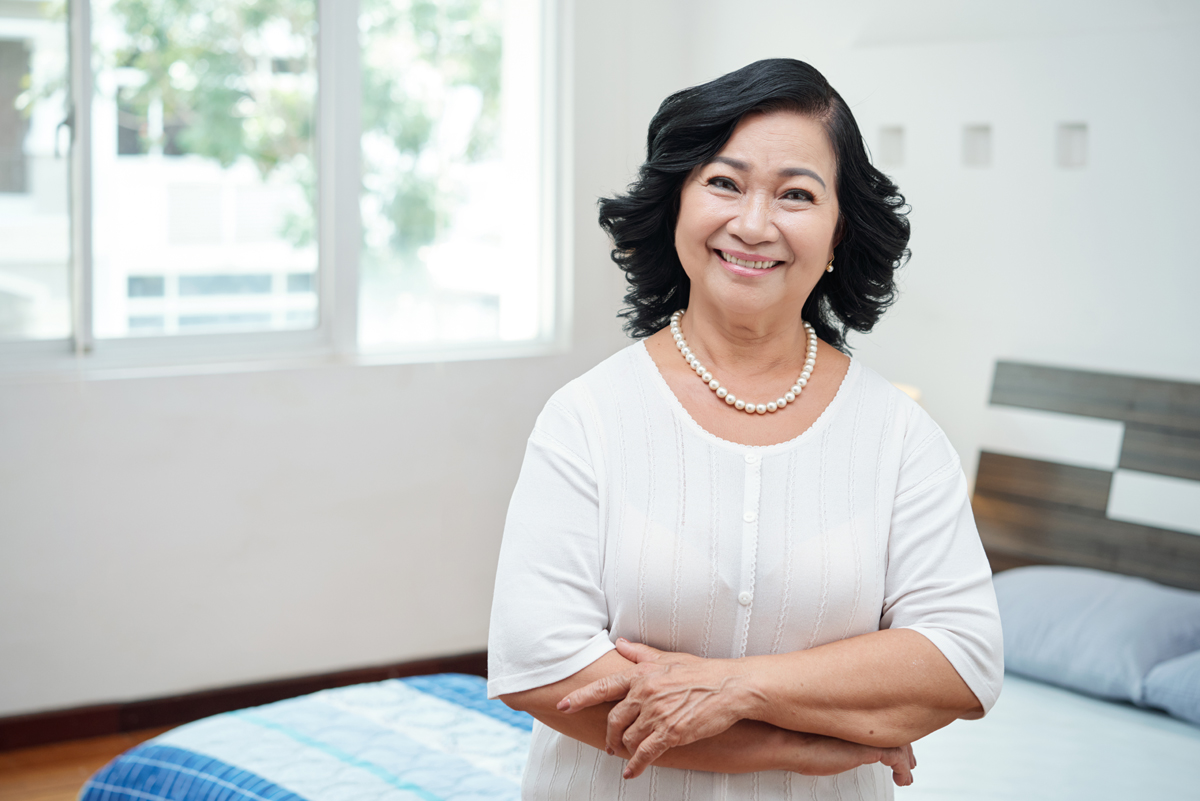 Assisted living facilities are widespread across Montgomery, Alabama. If you start your search with an online directory like Senioridy, you will find plenty of units offering assisted living facilities near your preferred area. And making a final choice can be difficult for the elderly and their families.
Here are some tips to help you make the final decision when searching for an assisted living facility in Alabama:
Evaluate your 'needs' and determine the capacity of help you will require.
Take a tour of the facility and check the cleanliness.
Assess the facility and check if rooms (especially bathrooms) are equipped with safety accessories (such as grab rails and ramps).
Sample the food and ask for menu options.
Learn about the rental fees and payment policies.
Meet with the staff and learn about their daily activities.
Check how the facility is prepared to handle emergencies.
Meet with the existing residents and determine if they appear comfortable and happy.
Ensure the facility is licensed and in compliance.
It's also a good idea to consider the future scenario and the possibility of the senior individual requiring more care than they currently do. While surveying the assisted living communities in Montgomery, make sure to ask about long-term care needs, the move-out process, and associated fees.
Frequently Asked Questions About Montgomery Assisted Living
When looking for a senior assisted living for yourself or a loved one, you may have different questions. Here are some common questions asked by families hunting for assisted living facilities in Montgomery.
Q1. Who should an assisted living care team include?
While assisted living facilities differ from nursing homes, the premises you choose should include a medical director, a registered nurse, and a physical therapist to support the wellbeing of the elderly, especially in an emergency situation.
Q2. Will an assisted living facility provide fresh meals?
Yes, the assisted living center will usually provide at least two fresh and nutritious meals. Many facility also include a restaurant-style dining area to encourage social interaction along with room service if seniors prefer eating alone.
Q3. Is financial assistance available for assisted living?
Most of the assisted living cost is paid by senior individuals or their families. Medicaid only provides for 'nursing level of care'.
Long-term Care insurance can also be used if a policy was purchased by or for the senior but this type of insurance usually works as a reimbursement after the services have been paid out of pocket.
Q4. What can I expect from an assisted living facility?
While services offered by assisted housing in Montgomery vary, you should ensure that the premises have round-the-clock care staff, a meal preparation facility, laundry, housekeeping, and security. The housing unit should also comply with the guidelines set by the state of Alabama and have a license in place.
How Can I Find Senior Assisted Living Facilities Near Me?

When looking for a senior assisted living center in Montgomery, it is best to emphasize on location. Since most individuals prefer living close to their loved ones, it is a good idea to research centers situated in the same vicinity.
It is a good idea to take check with the experiences of family, friends, and your health care professional to find the most suitable community. Agencies that refer aging individuals to communities, and a few government-based agencies are also helpful for finding senior living options.
For your convenience, Senioridy offers a comprehensive search tool to help you locate assisted living facilities in Montgomery, AL. The homes you narrow down can be easily contacted directly. You can also compare options and get driving directions to the assisted living facility.
Some of the senior assisted residences, listed on Senioridy include:
Keep in mind that any place you select may have long waiting lists for eligible applicants, so timeliness matters. Also keep in mind that, typically, adding your name to the list may require some type of deposit.
Good luck in your search!
By accepting you will be accessing a service provided by a third-party external to https://www.senioridy.com/