Finding Subsidized Senior Housing in Montgomery, AL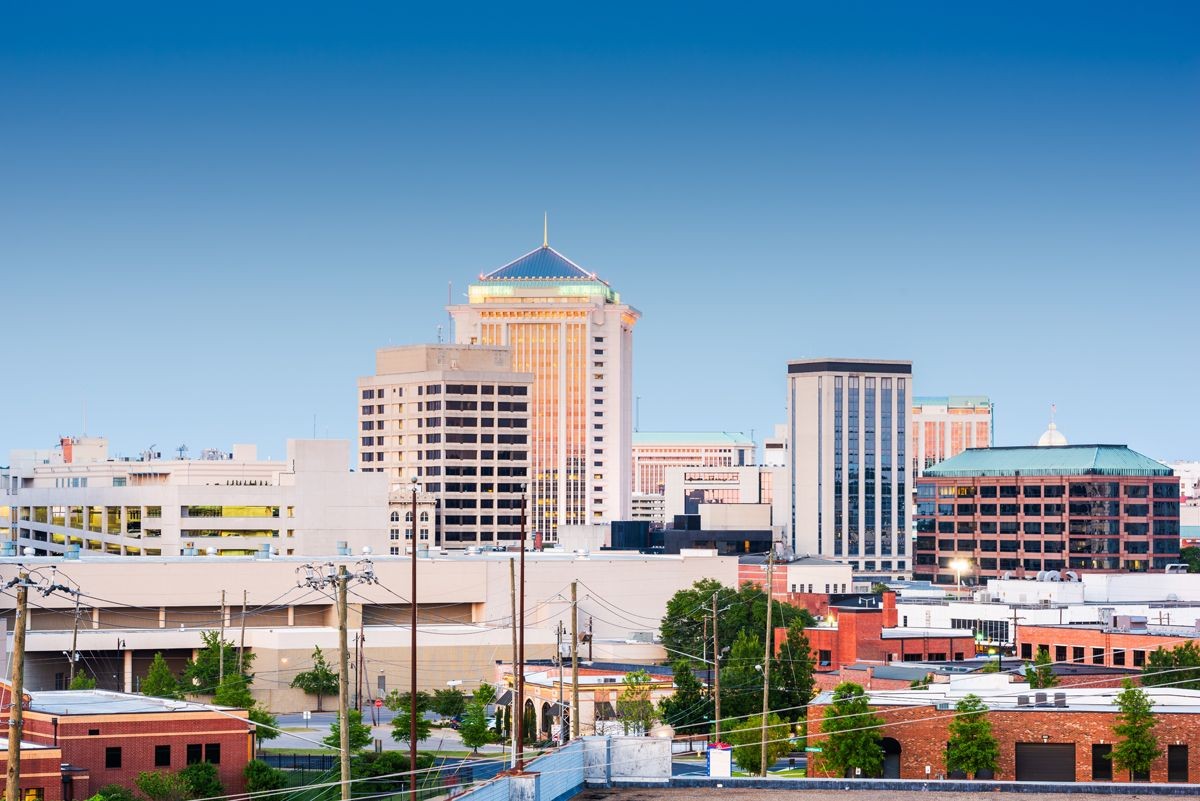 "The longer I live, the more beautiful life becomes!" The quote by Frank Lloyd Wright holds true for the senior citizens of our community who can now enjoy a relaxed life close to their family and friends after decades of pursuing professional commitments.
Unfortunately, retirement is not an easy time for all! Since many elderly individuals live on a limited income, making ends meet can be a challenge, especially when it comes to finding suitable and affordable accommodation!
The good thing is that the U.S. government and several non-profit organizations offer a number of programs to help the elderly with financial aid, health care, and low-income living options. In particular, the seniors living in Montgomery, Alabama, can benefit from plenty of opportunities to assist them when living on a budget.
In this guide, let's explore the topic further and learn why Montgomery low cost senior housing is a perfect choice for aged individuals.
Table of Contents
Benefits For Senior Citizens Living in Montgomery, Alabama
Senior citizens have many reasons to choose the capital city of Alabama as their residence. For starters, the town boasts a moderate temperature all year round, making it possible to participate in all the activities offered.
Culture and history are at the heart of Montgomery. The city has numerous attractions that are a remembrance of the events that took place during the civil rights movement. For example, the Rosa Parks Library & Museum, Civil Rights Memorial & Center, the Dexter Parsonage Museum, and the Old Alabama Town are the landmarks worth visiting to reminisce the historical era.
Senior citizens looking for a place to rewind often gather at the Riverfront Park. Stretched along the banks of the Alabama River, the park features a walking path, picnic areas, riverboat rides, and seasonal concerts. Montgomery, AL, is also home to the Alabama Shakespeare Festival, where performances are arranged regularly.
The recreational venues in the city are senior citizen-friendly and have special features to make the area safe, enjoyable, and friendly for the visitors. Plus, exclusive discounts are available by public transport services for the ease of elderly residents.
According to Payscale, the cost of living in Montgomery is approximately 8% lower than the national average, while housing expenses are 17% less.
When it comes to healthcare, the cost is also significantly less as compared to other cities. Additionally, urgent care services, assisted living facilities, and nursing homes are available for the aid of elderlies requiring special assistance.
Why Senior Citizens Prefer Montgomery Low Income Senior Living Apartments?
Despite the low cost of living in Montgomery, many aged individuals find it challenging to live on a fixed income. Unexpected expenses, primarily related to health care, can also emerge, disrupting their budget. Many senior citizens turn towards Montgomery subsidized senior housing communities to avoid the worst-case scenario. The low-income housing facilities provide seniors with affordable living options while allowing them independent yet safe spaces.
Types of Montgomery, AL Low Income Senior Housing Programs
The state government provides several housing options for low income senior citizens and their families. The eligibility for these communities is determined by the individual's monthly income, age, medical needs, and availability of apartments.
Here are three programs that offer rental assistance for Montgomery low income apartments senior citizens:
1. Section 202 Supportive Housing Program – HUD Apartments for Elderly
The Section 202 housing program is an initiative by the U.S. Department of Housing and Development (HUD). Through this program, the HUD provides funding for the construction or rehabilitation of housing societies that can cater to elderly individuals with low income.
The program is open to all seniors (above the age of 62) who meet the state's 'very low income' criteria. The individuals can choose to live independently or share accommodation with another elderly resident.
The Section 202 rents are income-based. This means that the rent is decided according to the overall earnings of the tenant. Generally, the rent is around 30% of the income. Adult children that provide caregiver services can also reside with their aging parents. However, their earnings are also accounted as part of the total income and must go through the verification process.
To apply for the program, you can simply contact the community manager of the units that are affiliated with HUD. They will do a comprehensive background check and conduct an interview to assess your eligibility.
2. Housing Choice Voucher Program
The Section 8 Housing Voucher Program is also an initiative by HUD. It offers all low income individuals of Montgomery the ability to afford safe and clean housing options. As the name implies, the eligible participants are given a voucher that pays a portion of their rent. The remaining amount is covered by the tenant.
In this program, the eligible participants have the freedom to locate any housing facility that is willing to accept these vouchers. To qualify for the benefit, the applicant's income must not exceed 50% of the median income set by the state of Alabama.
The downside of the program is that it is open to every resident above the age of 19 who has an income less than the average. However, families and individuals who are displaced involuntarily, homeless, or paying more than 50% of their income in rent are preferred over others.
Due to the demand for vouchers, their waiting lists are opened only periodically. Currently, the waiting lists for the voucher program by Montgomery Housing Authority are closed. But keep checking their website for openings and application details.
3. Low Income Housing Tax Credit (LIHTC)
The LIHTC program provides tax credit to participating organizations for the construction or rehabilitation of low income housing units in Montgomery. Senior citizens applying for LIHTC should earn less than 60% of the Area Median Income (AMI).
The rent for these units is capped for each unit. Larger units charge a higher rent.
The most significant advantage of a LIHTC program is that the rental agreements remain unchanged even if the tenant's income fluctuates. The rent is, however, reevaluated after every one year. In addition, the eligible families can also pay their some or all of their rent by using a section 8 housing voucher as well, if they've been awarded one. However, a voucher is not necessary or required to rent a LIHTC apartment.
While some LIHTC apartments communities are set up specifically for those over the age of 55, not all LIHTC properties are elderly properties. A multi-family (not elderly-specific) apartment complex may or may not be a good fit for a senior citizen. While many would work just fine for a senior, others may be two-story buildings or two-story apartments that have multiple levels of stairs.
However, often those multi-family units will have a faster turn-over than an elderly community will so waiting lists for those tends to move much more quickly.
FAQs regarding Montgomery, AL Low Income Senior Housing
As mentioned above, each low income housing program for seniors in Montgomery has unique admission and rent payment criteria. For your convenience, here are a few common questions that are often on the mind of senior individuals and their families when trying to locate affordable housing units.
Q: What is defined as 'low income' in Montgomery according to HUD?
The low income limit is set by the HUD for each individual state, and you must fall under the specified bracket to ensure you are qualifying for low income senior apartments in Montgomery. According to the latest report, the federal poverty threshold for Montgomery, Alabama, is $12,784 annually for one person.
Q: Will Medicare help pay for low income senior housing?
No, Medicare will not help out with rental assistance or personal care. It will, however, help cover the costs associated with home medical care, if an illness or injury exists, and nursing facilities when needed.
Q: What if I run out of money when residing in a low income housing?
Sadly, the senior citizens who cannot pay their rent will be evicted from the low income housing community. However, if the elderly person has no money and no family for assistance, the state may assign a guardian to help improve their living situation.
Q: Is there a waiting list for low income senior housing in Montgomery, Alabama?
Yes, most housing units have long waiting lists. It is highly recommended to study the requirement of each housing program and apply at multiple facilities to increase your chances of acceptance. Please keep in mind that many subsidized elderly communities will require an application fee for a background check, usually this fee is $15 - $25 per application.
A quick Google search of 'Montgomery, Alabama low income senior living near me' will show you several available locations. You can also use the Senioridy website to locate low income senior housing in Montgomery, AL.
How to Search For Low Income Housing in Montgomery?
While multiple resources are available, the most straightforward way for finding affordable senior apartments in Montgomery, AL is the Senioridy website. The free, map-based search platform allows elderly individuals and their loved ones to quickly locate suitable accommodation in Montgomery, Alabama, according to their budget and lifestyle.
Low-income housing options provide our community's seniors an opportunity to live comfortably without compromising their budget. With the right resources and some research, you can find the best home for your unique situation.
Good luck!
By accepting you will be accessing a service provided by a third-party external to https://www.senioridy.com/