Tallahassee, Florida Low Income Senior Apartments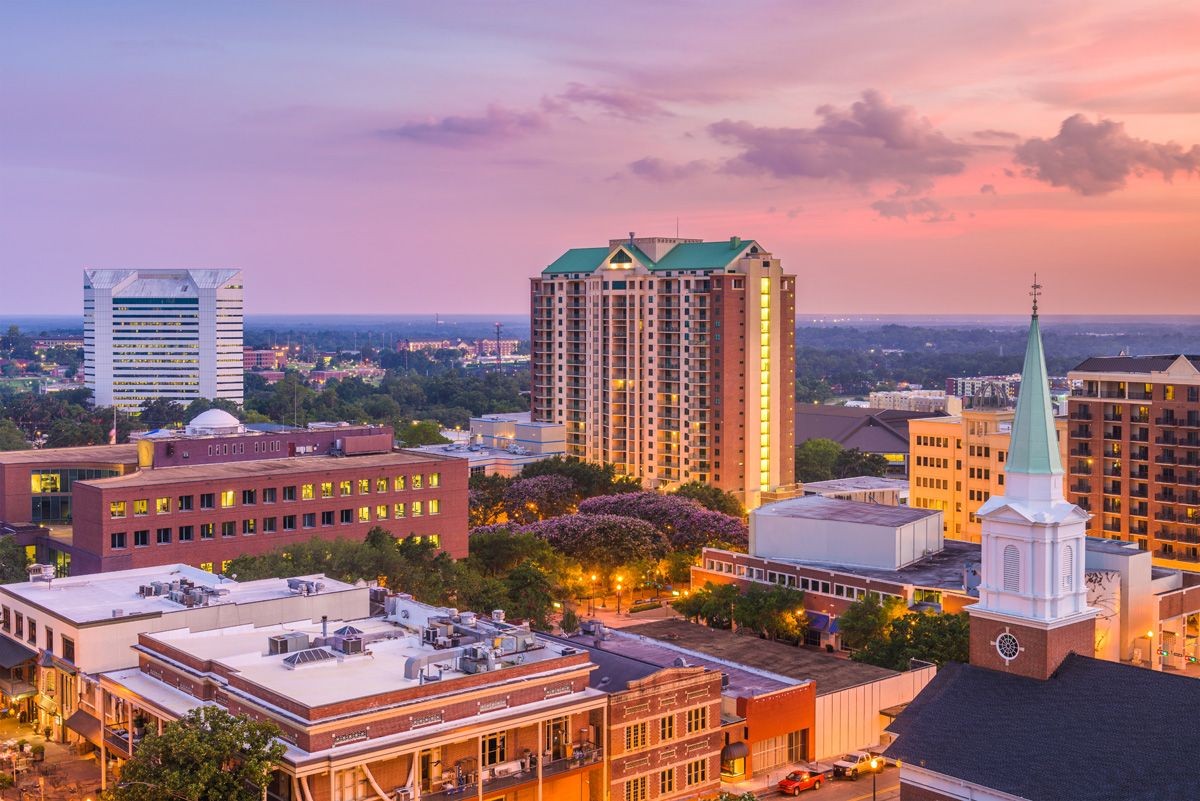 Most senior citizens want more than just a place to live during their golden years. When choosing between different housing options, many will look for areas with opportunities to stay active and engaged. However, moving to a new environment and finding affordable senior apartments can be difficult for seniors living on a fixed income. Knowing where to look and what is needed to qualify is not always an easy task, so we are gong to share with you some tips to finding low income senior housing options in Tallahassee Florida.
If you or a loved one is interested in moving to a new apartment or home in Tallahassee, Florida, you will find that it is an excellent option for senior living. Besides being very affordable, the state of Florida has several low income housing programs for the elderly with financial limitations.
Read on to explore helpful resources for finding affordable senior apartments in and around the Tallahassee, FL and Leon County area.
Benefits of Senior Living in Tallahassee, Florida
Tallahassee, Florida's state capital, is home to approximately 200,000 residents. It features a vibrant and diverse community with people from all walks of life. Tallahassee is also becoming one of the top senior citizen destinations for many reasons. Some of them include:
Above all, seniors can enjoy an affordable lifestyle in Tallahassee, Florida because affordable senior apartments are more abundant in Florida than any other state in the nation.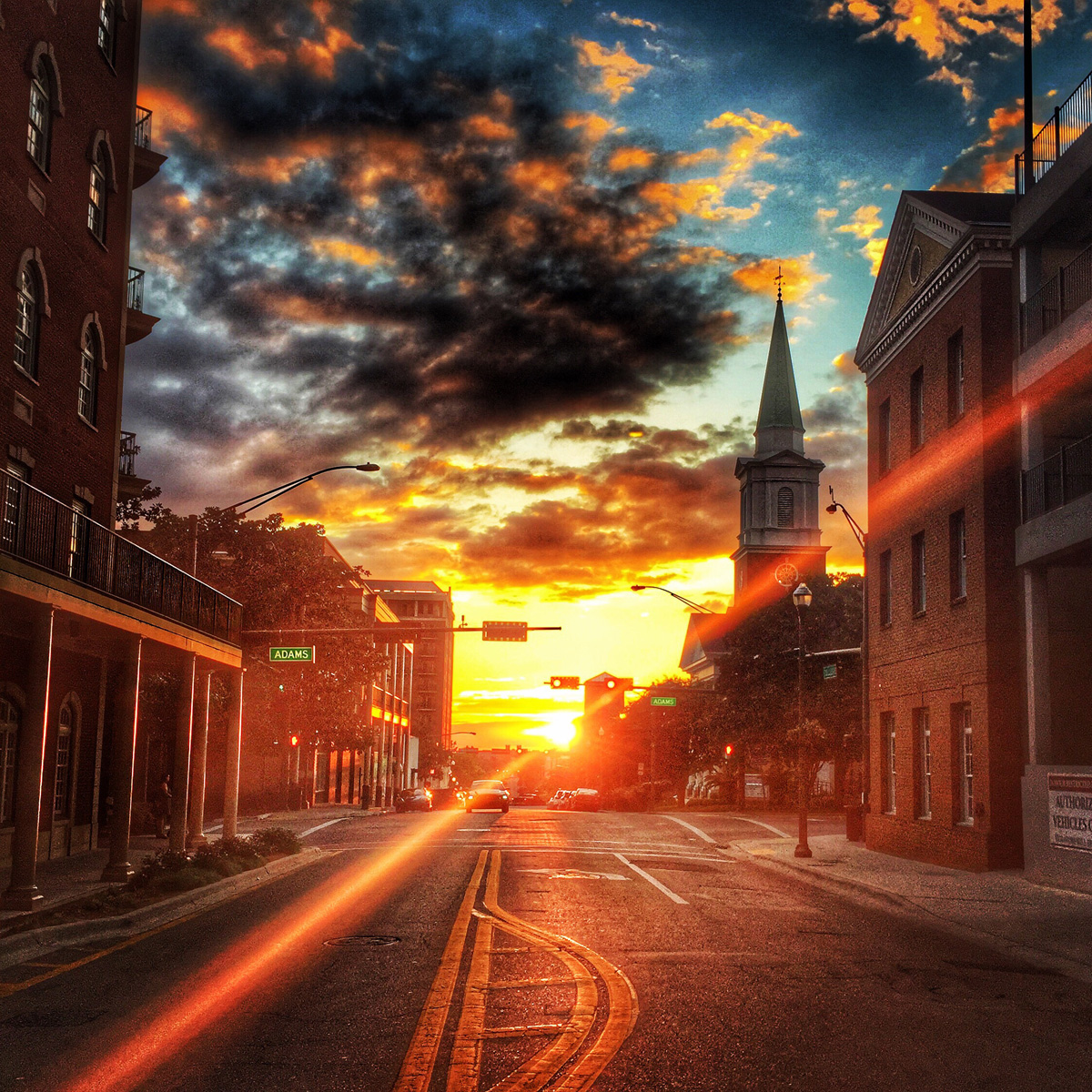 Living In Tallahassee, FL on a Limited Budget
Senior citizens living on a low income are vulnerable to many financial difficulties like not having enough money to pay for medicine, transportation issues and affording high energy bills. Plus, future healthcare costs and an increase in inflation are likely to increase expenses. Thankfully, Tallahassee, FL, is an excellent place to spend aging years with many affordable options.
Here are some common questions about living in Florida on a restricted budget.
Q1. What is the tax rule in Tallahassee, Florida?
Seniors enjoy a tax break in Florida with no state income tax on Social Security benefits, pensions, and income from an IRA or a 401(k).
Q2. What is the cost of living in Tallahassee?
The cost of living in Tallahassee is 4% lower than the national average. While groceries are slightly expensive, the cost of utilities is 14% lesser compared to the national average.
Q3. Can I find affordable public transport in the city?
The Star Metro is the city's public transport service with bus routes all over Tallahassee. Senior citizens can apply for reduced fares and discounted travel passes.
Q4. What if I am unable to afford Rent in Tallahassee?
Housing is one of the biggest expenses for a senior individual. Fortunately, there are multiple Tallahassee, FL subsidized senior housing units available for the elderly on a low income. Many of the programs will base the amount of rent paid on the senior's income, so the less a senior makes the less rent will be.
Q5. How can I find a Tallahassee, Florida low income senior living near me?
The Senioridy search directory provides a database of numerous affordable housing units in Tallahassee. However, every unit belongs to a particular housing community and has its own unique criteria for eligibility. A thorough understanding of those programs can help increase your chances of finding suitable accommodation. Take a look below to find out more about each subsidized senior housing program in Tallahassee, FL.
Tallahassee, Florida Low Income Senior Housing Programs
As the name implies, low income or subsidized senior housing programs offer rental assistance to seniors living on a limited income. The rent is usually pre-determined according to the applicant's income and allows them with enough spare finances for medical, grocery, leisure, and any unexpected expenses.
To qualify for the programs, the applicant must fall under the income bracket specified by the individual state. For Tallahassee, FL, the income limits for a one-person household is:
Low income = $35,950
50% of median = $25,450
Very low income = $22,450
30% of median = $13,500
Let's take a look at an overview of each the subsidized senior housing programs in Tallahassee:
Tallahassee Housing Authority (THA)
The Tallahassee Housing Authority (THA) runs the Public Housing Programs to facilitate individuals and families with low to moderate incomes. Through this program, the THA provides assistance to candidates who must pay around 30% of their adjusted income towards rent. The remaining portion is covered through funding by the U.S. Department of Housing and Urban Development (HUD).
You can visit the official website of THA for the application form. Since the demand for Tallahassee low cost senior housing is very high, you may be subjected to a wait time indefinitely. It is recommended that you keep checking their portal for availability and changes in guidelines.
Quick Fact: Seniors and disabled individuals can keep a common household pet in their apartment assigned by the Tallahassee public housing authority. Read their policy here.
Section 8 / Section 202 Subsidized Housing for the Elderly
The Section 202 Supportive Housing units are exclusively designed for seniors and the disabled. HUD launched this program by providing builders with loans and grants to develop affordable apartments. Even after completion, the units are managed by HUD to ensure they are safe, clean, and affordable for the senior community.
To apply for the Section 8 202 program, at least one applicant must be over 62. You should also meet the low income criteria set by the state. Rent is usually 30% of the applicant's income, and the remaining is covered by HUD.
You can locate a participating unit in Tallahassee, FL, through the Senioridy database. Once you find a suitable apartment, you can contact the premises manager directly and fill out the application. To ensure your eligibility, you will be required to submit primary documents, including proof of identification, bank statements, previous rental history, and tax scores.
Most Section 8 senior apartment units will also come with a voucher to help pay for the cost of utilities.
Quick Fact: An on-site service coordinator may be present at most of these Tallahassee low income senior living apartments to assist elderly residents with government assistance and programs that they may be eligible for. They also plan various activities to enhance the tenants' physical, social, and mental capabilities. Note that you don't have to pay for the services of a coordinator.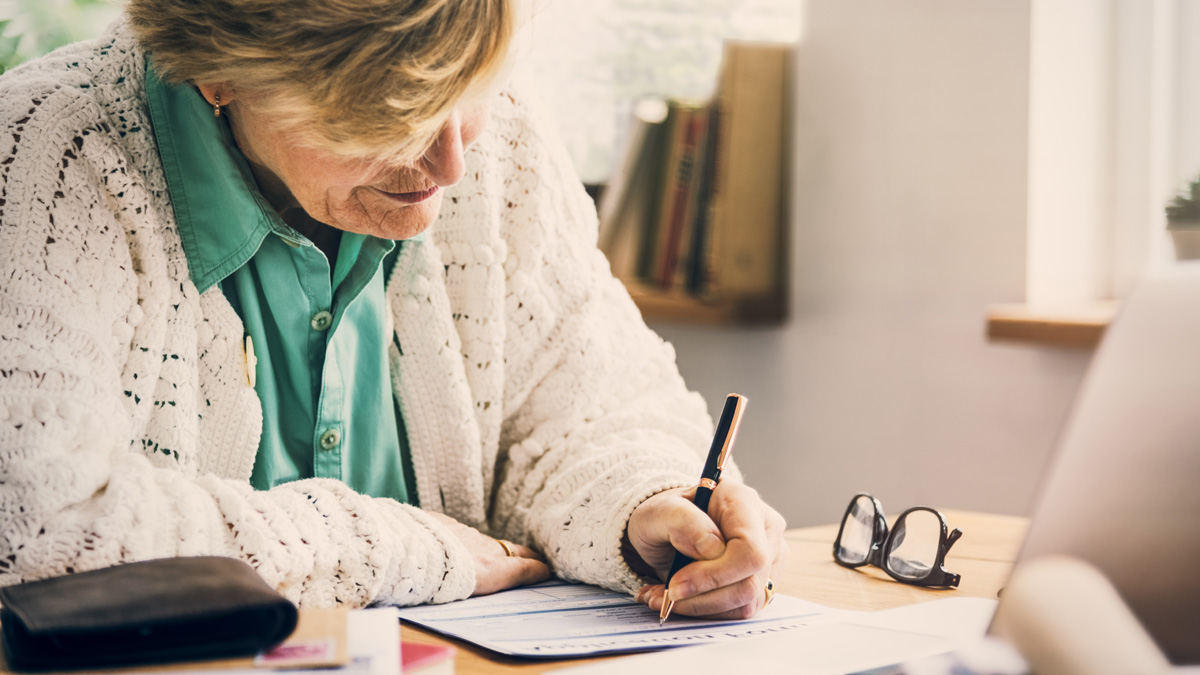 Section 8 Housing Choice Voucher Program for Tallahassee Seniors
Rental assistance is available through the Housing Choice Voucher Program for very low and low-income households. These vouchers are issued by the Tallahassee Housing Authority. In this program, vouchers are presented to qualifying families to help them pay for a portion of rent.
Unfortunately, the application process for Section 8 Housing Voucher is time-consuming and waiting lists are almost never accepting new enrollees. You can check their official website for waiting list availability.
The ideal candidate for the Housing Choice Voucher is a U.S. citizen with a 50% of Area Median Income (AMI). Compared to other programs, the vouchers are more flexible and allow eligible recipients to find any housing unit within their estimated income cap. The rent for the units is usually 30% of the tenant's income, and the subsidy for the remaining rent is covered by HUD.
Once the participant has chosen a housing unit and the landlord has agreed to accept the housing voucher as payment for rent, the THA will inspect it to ensure that it complies with housing quality standards as well as any applicable local building laws. All rental units must meet minimal health and safety requirements.
Quick Fact: Housing 8 Vouchers are portable and can be transferred to any other city in the U.S.
Low Income Housing Tax Credit in Tallahassee, FL
The Low Income Housing Tax Credit (LIHTC) for senior residents was launched by issuing tax credits to landlords and builders. In return, they build affordable homes for low income residents.
LIHTC units are not all senior-specific. However, a substantial portion of apartments is exclusively allocated for low income senior citizens over the age of 55. Funding for the program is also more abundant than other initiatives, making it easier for seniors to find suitable apartments.
The rent for the LIHTC program is not based on the tenant's income. Instead, the rent is set at a portion of the area's fair market rent. While rents for LIHTC units tend to be higher than other government subsidized senior apartments, they are still far more affordable than conventional pay apartments. Plus, the LIHTC units tends to be much larger and many will accommodate a washer and dryer within the unit. Pets are also generally allowed but will usually incur a non-refundable deposit.
The biggest drawback of the LIHTC is the higher rent compared to other programs. However, they are an excellent option for seniors looking for an apartment fast.
Quick Fact: Rent for LIHTC units remain unchanged despite your income fluctuations. You can also pay the rent through the Section 8 Housing Choice Voucher.
Qualifying For Low Income Senior Housing in Tallahassee
One thing is certain about low-income senior housing: It's in high demand. And when there is a considerable demand for a limited number of units, you should expect a waiting list. Every day the number of applicants continues to rise. Doing everything you can to qualify is the best approach to ensure you have a good chance of getting a housing unit.
Keep the below points in mind to increase your chances of qualifying for low income senior apartments in Tallahassee
Applying at different units and programs.
Make sure you have all of the necessary documentation.
Ensure you fall under the specified income limit.
Make sure you have a clean background/criminal history.
Make sure you have a good rental history.
Ensure you provide the authorities with accurate and complete information.
Notify the housing authority about any changes in your application.
Make sure to follow up on your application with the administration.
For more details, visit this guide: Five Sure Steps to Qualify for Low Income Senior Housing
How to Search for Low Income Senior Housing in Tallahassee?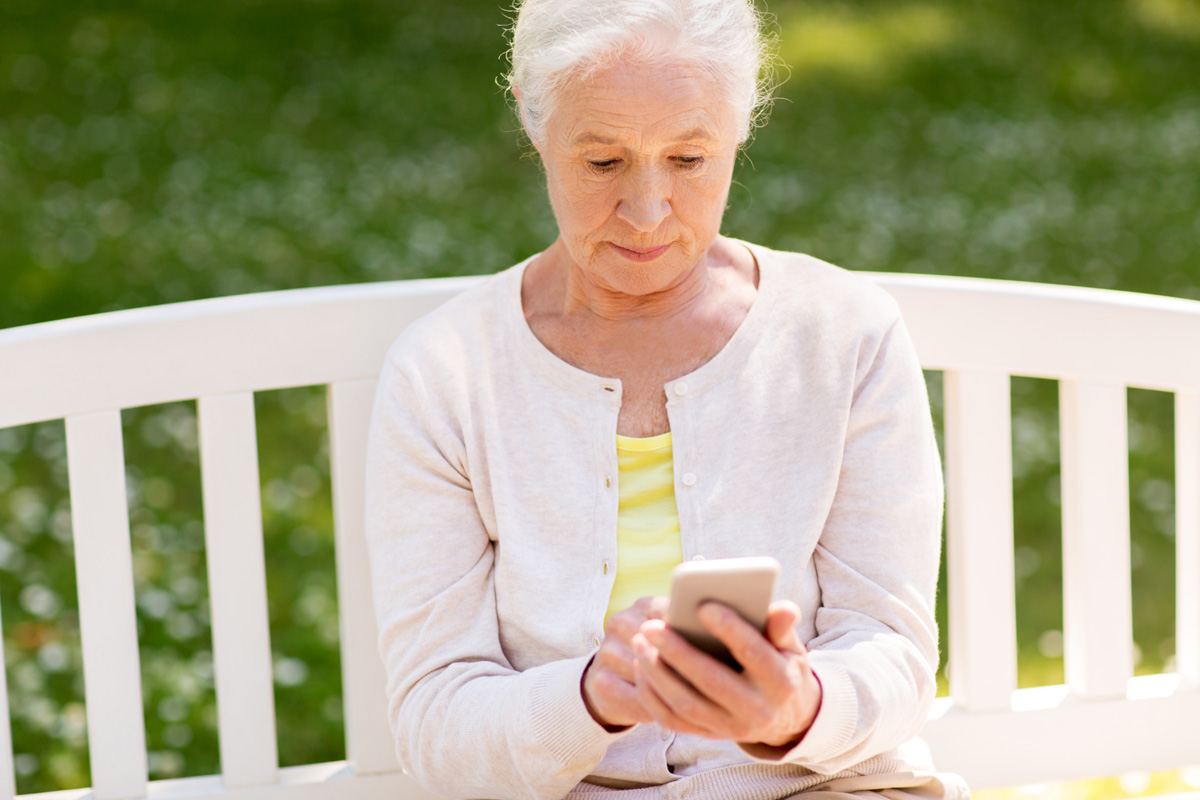 A fixed income can be challenging to manage, especially with the rising cost of necessities. Affordable housing helps relieve the elderly of some financial burdens while also giving them more control over their lives.
Due to the limited search platforms available, finding inexpensive senior housing in Tallahassee, FL, can be time-consuming. However, Senioridy makes it easy to find Tallahassee low income apartments for senior citizens. The search engine is specifically designed for seniors and their families looking for affordable housing. It's absolutely free to use, does not require registration, and lets you find whatever type of unit you desire.
By accepting you will be accessing a service provided by a third-party external to https://www.senioridy.com/