Knoxville, TN Low Income Senior Housing
Finding an affordable residence to accommodate a low income senior individual can be an overwhelming task. Even though countless communities provide a comfortable and engaging environment for the elderly, those don't always fit within a senior's budget.
---
Yes, senior housing is rapidly becoming a prominent issue in the U.S. A study by Harvard University claims that nearly 30% of senior citizens spend more than half of their income on rent. Additionally, the rising cost of living and dependency on a fixed income makes it difficult for seniors to find affordable housing.
Fortunately, there are many low income senior communities in the U.S. where both the government and non-profit organizations provide rental assistance to qualifying persons. Most of these housing units are exclusively designed to cater to the elderly population and include features specific to their needs. However, each low income housing organization has its own set of criteria and regulations that you should understand before applying.
This guide will assist you in finding affordable senior apartments in Knoxville, Tennessee. While you can find low income senior housing programs in almost every state of the U.S, Knoxville, TN, is particularly popular for the budget-friendly quality of life it offers.
The topics we will cover include:
---
What Makes Knoxville, Tennessee Great for Seniors
The third-largest city in Tennessee, Knoxville is primarily a college destination with plenty of academic and athletic opportunities. However, it is also elderly-friendly and home to over 25,000 seniors.
Knoxville offers several pleasant venues for seniors to visit. These include the Great Smoky Mountains, Historic Ramsey House, Ijams Nature Center, and Seven Islands State Birding Park. Plus, there are many senior citizen centers where different activities are organized to keep the residents healthy and active.
The aging population of Knoxville can also benefit from the high-quality medical care available. The city is home to six major hospitals where you can find both primary and specialty care.
The Knoxville Area Transit offers discounted bus fares to eligible senior citizens for convenient transportation.
Above all, the city is an affordable place for low income seniors. Besides the availability of Knoxville subsidized senior housing programs, living costs are 18% lower than the national average. Senior citizens can also take advantage of exemption from state and income taxes.
---
Low Income Senior Housing Options in Knoxville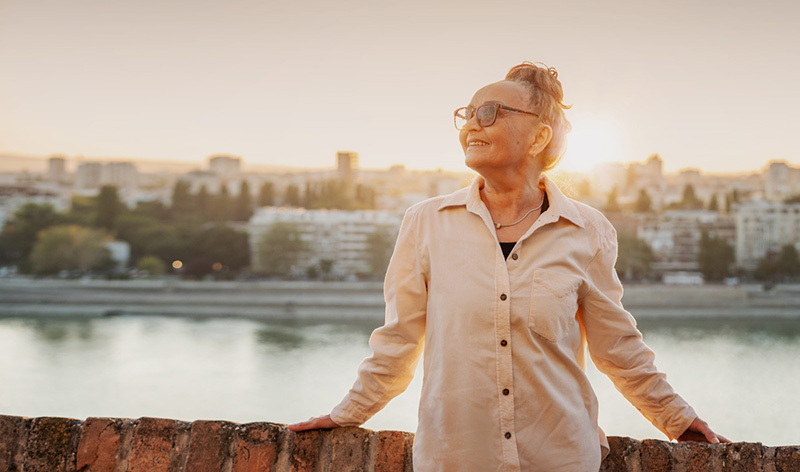 According to United Way of Greater Knoxville, 29% of seniors in Knoxville have a yearly income of less than $20,000. Despite the affordable cost of living in the city, it's difficult for low income senior citizens to cover their housing expenses. Fortunately, Knoxville, TN, low income senior housing programs offer relief and substantial assistance to senior renters.
Here is an overview of the senior housing programs available in Knoxville, Tennessee.
---
Affordable Units By Knox County Housing Authority
The Knox County Housing Authority (KCHA) operates multiple housing units for families, the elderly, and the disabled. They are open to low income families that fall under the criteria set by the federal government.
To apply, you must fill out the form available on the KCHA website. Due to high demand, each applicant will be placed on a waiting list. Eligibility is based on a first-come, first basis. However, an individual can be marked ineligible by the housing authority due to the following reasons:
Not meeting the income criteria
Having a criminal background
Having a poor rental record
Providing false or fraudulent information
Having incomplete documents
You should follow all the instructions by the KCHA to improve your chances of qualifying for low income senior housing.
Section 202 Supportive Housing for the Elderly
The Section 202 Housing Program is launched by the U.S. Department of Housing and Urban Development (HUD). Through this program, the government agency HUD provides loans and grants to organizations to construct housing projects. These units are then extended to individuals over the age of 62 who earn a low income or very low income.
The applicant's income determines the rent for Knoxville low income senior living apartments. However, it is generally around 30% of the individual's adjusted income.
Since the Section 202 apartments are explicitly created for the older residents, you can expect the features to be senior-friendly. For example, the units are equipped with wheelchair ramps and grab bars to ensure the resident's safety.
An on-site service coordinator may also be present to help residents and arrange activities for their well-being.
Here are the steps you need to follow to apply for the Section 202 senior housing:
Conduct an internet search on 'Knoxville low income senior living near me' or use the Senioridy directory to find an available Section 202 property.
Shortlist the housing units based on your requirements.
Contact the community manager of the selected apartments and set up an interview.
You will be asked to submit documents to verify your eligibility. They would include an ID card, Social Security card, proof of income, previous rental history, and credit score. Ensure you provide the authorities with all the relevant paperwork.
Arrive punctually on the designated day of the interview.
If accepted, you will be allocated an apartment or kept on a waiting list.
---
Section 8 Housing Voucher Program
The Section 8 Housing Choice Voucher Program in Knoxville, TN, operates under the joint collaboration of HUD and KCHA. Through this program, the candidates must pay 30% of their income towards rent. The voucher provided by KCHA covers the remaining portion.
Here is how the program works:
Interested candidates can apply for the Section 8 Voucher through the Knox County Housing Authority. A form is available on their website.
After the application is received, the applicant's information is verified to determine their income and background.
Every verified applicant is added to a waiting list.
Since vacancy is limited, candidates from the top of the waiting list are awarded the subsidy voucher.
The candidates are given the freedom to choose a housing unit according to their preferences and requirements.
After an apartment is chosen, the KCHA is notified. A representative from their organization will inspect the chosen rental property to check if the housing unit and requested rent satisfy their requirements.
Due to the high demand for Knoxville low income apartments, senior citizens are suggested to apply to other programs as well.
---
Low Income Housing Tax Credit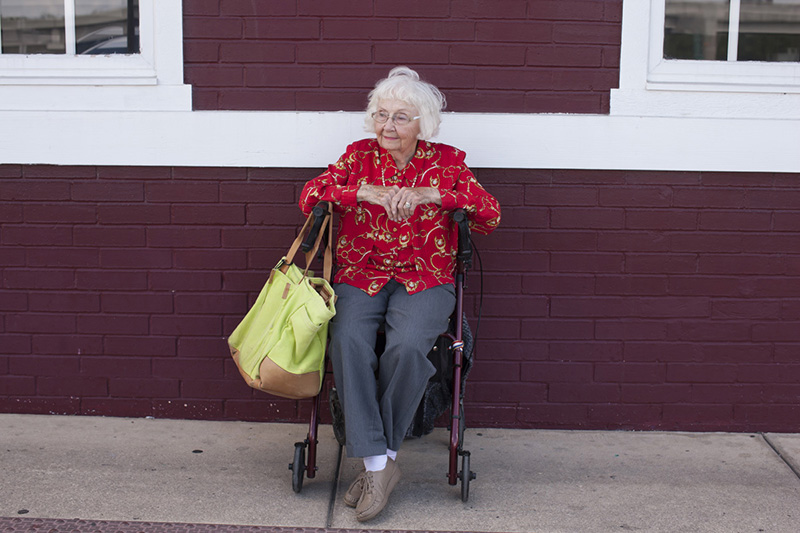 The Low Income Housing Tax Credit (LIHTC) program differs slightly from other programs mentioned in this guide. The initiative was started by offering private construction companies tax credits to build homes for low income families. While the housing units are open for every qualifying family, a specific portion is exclusively designated for senior citizens.
To apply for the LIHTC program, you can visit the HUD's LIHTC listing for available properties. The candidates are selected based on the income criteria. However, the rent is determined based on the county's median income and the income bracket set aside for the specific area.
For example, let's say Sara is 68 and is planning to live with her adult daughter. The two-bedroom unit they select has:
Income Bracket = 50%
Median Income for Knoxville, TN = $59, 250
To determine the rent, the median income is divided by the income bracket ($59,250 / 50% = $29,625)
$29,625 / 12 (months in a year) = $2469 (maximum monthly household income)
Rent is 30% of $2469 = $740 monthly rent
The most significant benefit of applying for a LIHTC unit is that they don't usually have lengthy waiting lists for the application. However, the rent may be higher than other Knoxville low cost senior housing programs.
---
Frequently Asked Questions About Low Cost Senior Housing
Senior citizens and their loved ones are often apprehensive about choosing a new home and moving to a new location. Here are some common questions you may have regarding the transition.
Q1. How do I choose a housing unit if more than one apartment falls within my budget?
Consider the proximity to family, friends, healthcare facilities, and places you regularly visit before finalizing an apartment.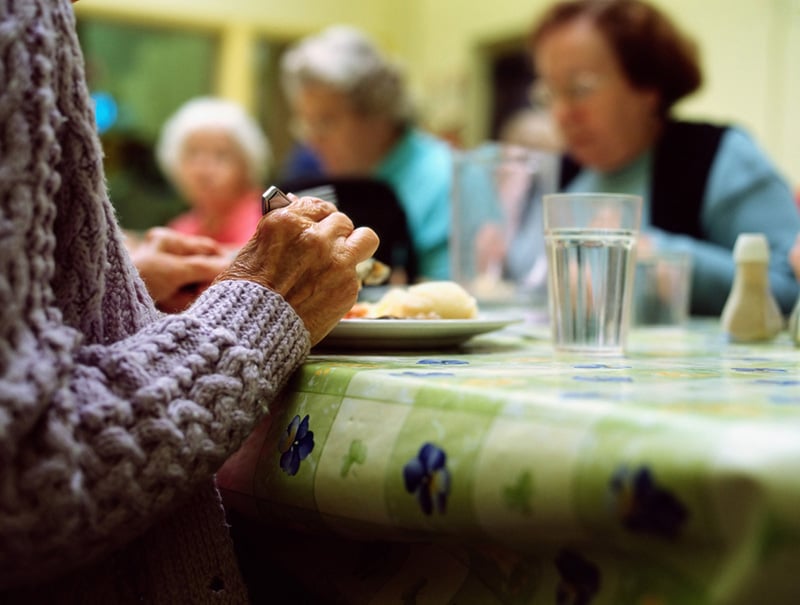 Q2. What is an important tip to remember when relocating to a senior housing unit?
Downsize! While some possessions owned by the elderly have sentimental value, it is best to give away unnecessary items to family members, friends, and even charity. You can also hold a yard sale to remove some clutter that is not suitable for the new residence.
Q3. What if I need to opt out of a senior housing program?
If an affordable senior housing program in Knoxville doesn't cater to your requirements due to healthcare or any other reason, please notify the specific program to discuss your options.
Q4. What if I am not qualifying for low income senior apartments in Knoxville, TN?
If you cannot secure an affordable housing unit, you may apply for temporary, emergency, or homeless assistance. You can contact the state government for more information.
---
How to Find Affordable Senior Housing in Knoxville, TN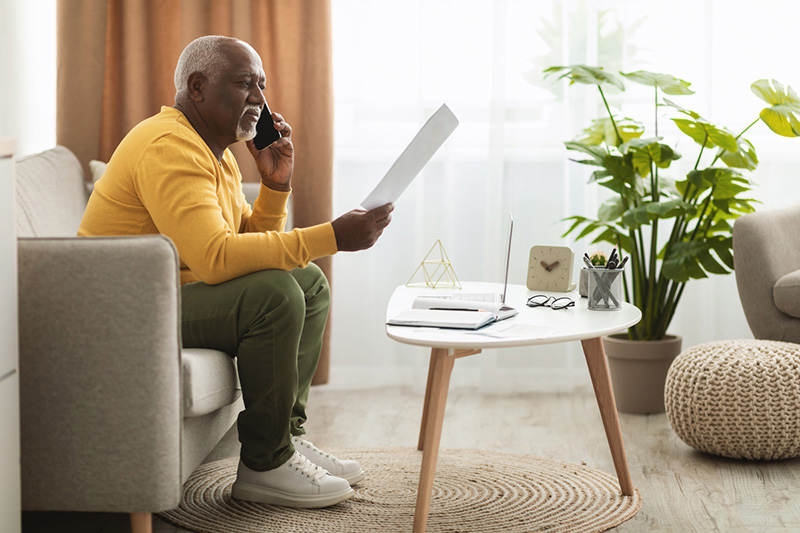 Now that you have learned about the low income senior housing programs, it is time to find your new home in Knoxville, Tennessee. But before embarking on the journey, make sure to do thorough research about the program you wish to apply for. It is also critical to analyze your budget and the income limits for Tennessee.
While there are many ways to locate a suitable residence, the search for affordable senior housing in Knoxville has never been easier thanks to Senioridy. We make it convenient for you by integrating a straightforward search engine. Simply choose your preferred area and find an apartment according to your selected city or zip code. You can also contact the property manager directly from the portal. Good Luck!
By accepting you will be accessing a service provided by a third-party external to https://www.senioridy.com/