Senioridy Announces their Expanding Low-Income Senior Housing Listing Coverage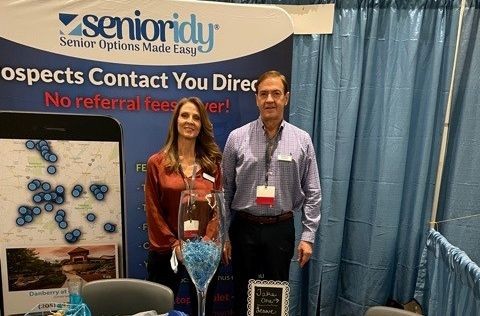 FOR IMMEDIATE RELEASE
Birmingham, AL - October 5, 2021 - Searching for low-income housing for seniors has always been challenging, but the Senioridy platform is making the task much easier. This follows the announcement by Senioridy that it will expand its affordable senior housing listings to include properties located throughout the entire United States.
The Senioridy team has recently completed listing all of HUD's Section 202 Low Income Senior Housing on the Senioridy online platform for the Southeastern U.S. The demand for Low Income Senior Housing is ever-increasing and the company plans to expand its listing footprint of Low-Income Senior Housing to cover the entire country by the end of 2021. There are over 2,000 Low Income Senior Apartment communities currently listed on Senioridy and when the remainder are added in the next quarter there will be almost 11,000.
Searching and applying for low-income housing is confusing and time-consuming, particularly for the elderly. Information available on the different living options for seniors can bet entirely overwhelming and difficult to understand. That's where Senioridy comes in. The platform makes it easy to find affordable living for seniors.
"Even though Senioridy provides listings for all senior care levels including skilled nursing, memory care, assisted living, independent living, in-home care, and hospice, we have found that our low-income senior housing listings are receiving a large traffic increase each month and are a great connector between those low-income Seniors needing housing and the providers we serve," said Cindy Moore, Managing Member of Senioridy LLC.
This platform is easy to use. Site visitors find valuable information about the various housing types available for seniors and can easily search for low-income senior housing in their location. The company does not ask users to provide any of their personal information and they can make direct contact with any of the Providers listed on Senioridy.
"Every day, over 10,000 people turn 65 in the United States. Over 15 million adults aged 65+ are economically insecure and, as a result, are experiencing great challenges in locating housing that they can afford. Our objective in getting these additional low-income senior facilities listed on our site is to put this information at the fingertips of those with the greatest need," says Cindy Moore.
About Senioridy:
Senioridy is an online, interactive Senior Living Directory that gives seniors, and their loved ones, the tools they need to make informed decisions. Senioridy is NOT a referral company, so site visitors contact providers directly.
Media Contact:
Company Name: Senioridy
Contact Person: Don Moore
E-mail: don@senioridy.com
Phone: 205-414-1902
Website: https://senioridy.com/
By accepting you will be accessing a service provided by a third-party external to https://www.senioridy.com/