Exciting Holiday Activities for Seniors
The holidays can be a bittersweet time for those living in senior communities, especially if it's their first year being a resident. After all, this will be the first time in their life where they won't be able to celebrate the festivities in their own home or in the home of a loved one.
But while things might be a little different this year, that in no way means that you, your family, and your aging loved one can't celebrate the holidays and continue to make memorable moments. All it takes is to think creatively and put your holiday spirit to good use.
If you need some inspiration, here are some exciting holiday activities that you can do with your loved one that will help them enjoy the holidays in their new surroundings.
Bring Their Favorite Holiday Decorations
Most older adults have curated a well-loved collection of meaningful holiday decorations over the years. These are the decorations that have graced their home year after year after year.Picking out a few of their favorites to decorate their new apartment with will help make their new surroundings feel festive and more like home.
When decorating, take the time to reminisce with your loved one. Ask them about each decoration and why it is so special to them. Even if you already know the story behind the decorations, asking questions about them helps your loved one remember important moments that they have cherished for a lifetime. And you might just learn things about your family history that you never knew before!
Bake Cookies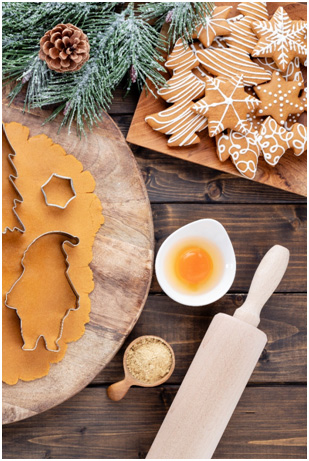 If your mom used to bake cookies for the holidays, there's no reason why that tradition has to stop just because she now lives in assisted living. You just may not be able to make as many varieties and you may have to do more of the baking than usual, but the important thing is spending time together doing something she loves. Plus, baking cookies is another great way to get a parent or senior love one to recall past holidays, events, and people.
Have a Holiday Craft Party
This is a great activity for seniors and their grandchildren to enjoy together! Bring everything you need for them to create do it yourself holiday decorations and plan a party around the festivities. Include food, drinks, and dessert and your family will have a grand old time making new memories and beautiful, customized decorations that your loved one will absolutely love showing off to their neighbors.
Watch a Holiday Movie or Two
Every senior has a favorite holiday movie. So, find out which film is your loved one's favorite and watch it together. After the movie, ask your loved one what makes that film so special to them.
Sing Holiday Carols Together
Nothing sparks holiday memories quite like music. So, strike up the band and warm up your vocal cords (even if the "band" is a handful of holiday music CDs). Sing everything from old standards to some of the newer popular favorites. Singing with your loved one will get their blood pumping, help strengthen their breathing, and improve their memory recall. Plus, simply the act of singing together has long been regarded as a form of bonding and expression, both of which are essential for the health and happiness of your loved one.
Take a Family Holiday Photo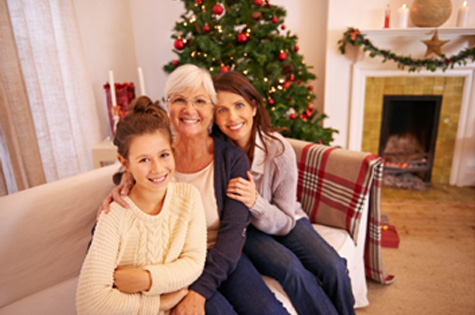 It's not often that the entire family can get together, but when it does, it's usually around the holidays. So, this year, commemorate the event by taking a family holiday photo. It will be a tangible reminder of the holidays and something that everyone in the family will cherish, especially your loved one in assisted living.
Take Your Loved One Shopping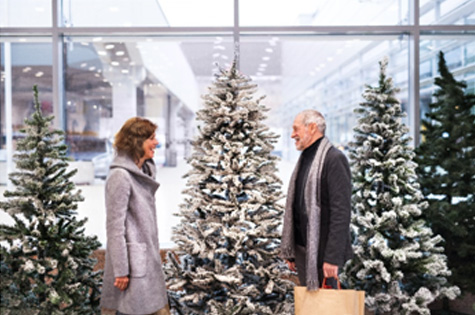 If your loved one wants to buy gifts for their family and friends for the holidays, then take them out for the day, so they can get all their shopping done. Take it slow and revel in the holiday displays and lights put up by the retailers. Stop for a cup of hot chocolate or a tasty lunch. Just don't get frustrated by the crowds, traffic, or other usual holiday inconveniences. Remember that you're doing this for your loved one, so stay cool and composed and savor the time you're spending with them, because that's what they will be doing.
If, on the other hand, your loved one isn't mobile enough to spend the day out shopping, bring your laptop with you and help them shop for all their gifts online. The important thing is that you do it together.
Plan a Holiday Party for Their Friends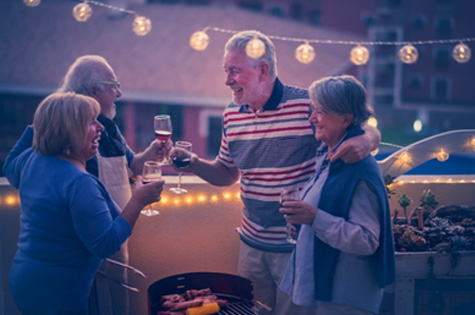 If your mom, dad or favorite senior used to love hosting friends over the holidays, then let them know that they can still do it and you can help. Create a fun party filled with holiday activities, games, music, and food, and make invitations that can be handed out to those they want to attend. Before planning, however, speak with your senior facility's staff to find out if there are any rules or regulations that need to be followed for this type of gathering.
Go for a Drive to See the Lights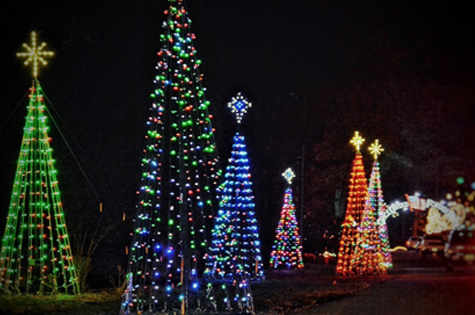 Nothing gets you into the holiday spirit like seeing homes and businesses lit up with colorful lighting displays. Find out if the senior living community allows their residents to leave after dark and if so, take your loved one for a drive around town to check out all the wonderful lights and decorations. They'll not only appreciate getting out for a bit, but the time spent will be extra special because they'll be experiencing it all with you.
It is important to remember that the holiday season can be a very daunting time for some seniors in senior living facilities, be they independent living, assisted living, memory care, or affordable housing. In some cases, extra patience may be required. But, with the right loving approach and some fun and engaging activities in tow, you can make this most wonderfultime of year more memorable and festive for your senior loved ones.
By accepting you will be accessing a service provided by a third-party external to https://www.senioridy.com/