Celebrating the Holidays in Assisted Living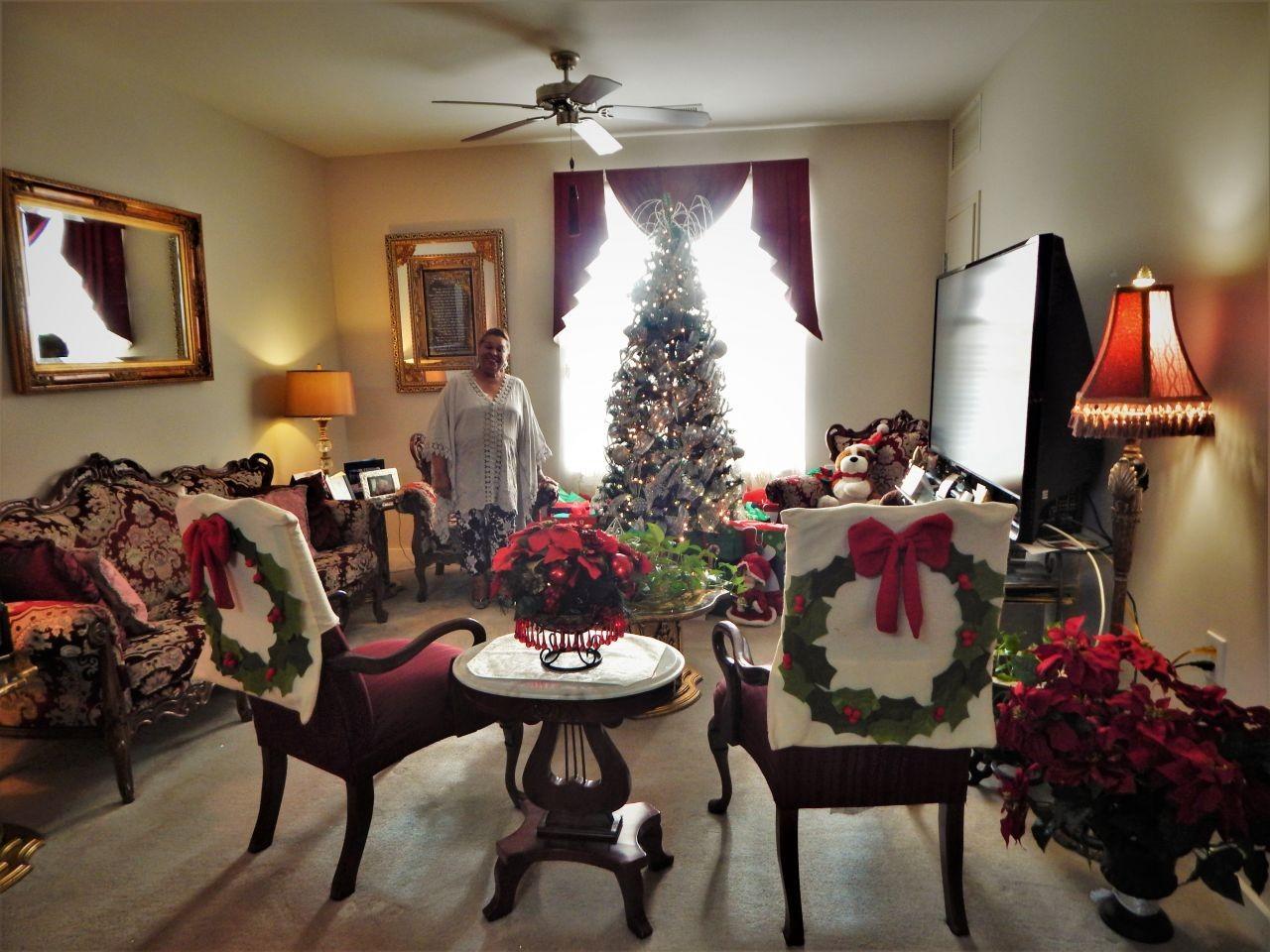 Holidays at the community were always my favorite time of the year. Starting from October on through the New Year, it was just one big constant party after another. I loved the decorations, those moments of pure joy when we would talk a resident in to taking a picture with Santa, the cute cards the community would put out and have all of the staff sign- all those little details that seemed over the top were what made it such a special time for all of us.
When I first came in to senior care, and those special months began to roll around and the prep started, I genuinely thought that it was just a fun season that we enjoyed sharing with our residents and their loved ones. It wasn't until we got into those special months that I realized we do it for a much more important reason:
Senior Isolation
I had no idea that 28% percent of people 65 and older live alone, this according to the U.S. Census Bureau. That is over 11 million people and a pretty significant number for an age that is also experiencing a decrease in social contact because of retirement, death of friends and family, and in many cases a lack of mobility. All of these factors mixed together have been linked with increase in health issues and has even shown to increase the mortality rate in seniors.
That first holiday season was an eye opener for me. It also made me appreciate how grand things tended to get and how quickly our plans got out of hand at the community. The goal was to make sure that there was an event for everyone to enjoy and to help draw in family to celebrate with their loved ones.
That being said, a little extra attention goes a long way during a time of year that can bring on a lot of memories and often accompanying sadness. Here are a few things I learned from my time on staff and things to help those in an assisted living setting feel the love during an often depressing time of year for many.
No matter how religious or non-religious someone is, everyone enjoys getting holiday cards.
That aunt you haven't seen in years or the neighbor who had to sell their house a few years ago in favor of an assisted living community- it doesn't matter how long it has been since you've had contact with them. Everyone loves a holiday card written out specifically for them. Include pictures, a nice note, and a "thinking of you and a happy holidays" and I can guarantee you have made their month.
Seniors love any opportunity to show off their families.
With that being said-get involved in the activities at the community. There are so many things that communities plan throughout this season, and typically it is geared towards a variety of religions and activities to suite everyone's taste. Many communities send out monthly activity calendars to residents and family members, be sure to get yours and plan in advance. Personally speaking, my favorite holiday at my community was the family dinner we had every year. All staff were present, dressed to the nines, and ready to help the residents and their loved ones celebrate. It was a wonderful time of fellowship and something that many looked forward to every year. Residents would talk about it days before in anticipation and beam with pride as they introduced their children and grandchildren to everyone around them.
You never lose your desire to live a meaningful life.
Actually, I would say that the desire becomes stronger in some as our bodies begin to fail us and we become limited in our abilities. Giving back is something everyone can proud of. Many places have volunteer activities during this season to allow others to spread some holiday cheer and tend to be catered to a variety of interests in order to help everyone feel involved. Join in on those opportunities and help your loved ones feel like they are part of something bigger.
Bring Tidings of Good Cheer to Seniors
There are no shortages of ways to help the ones you love feel like they are still part of something bigger. Whether they live in an assisted living community or home alone, the main priority is to help them feel like they still have reasons to celebrate and be merry. Get involved in your community and help spread some of that holiday cheer.
By accepting you will be accessing a service provided by a third-party external to https://www.senioridy.com/