Why Select Assisted Living in Orlando, FL?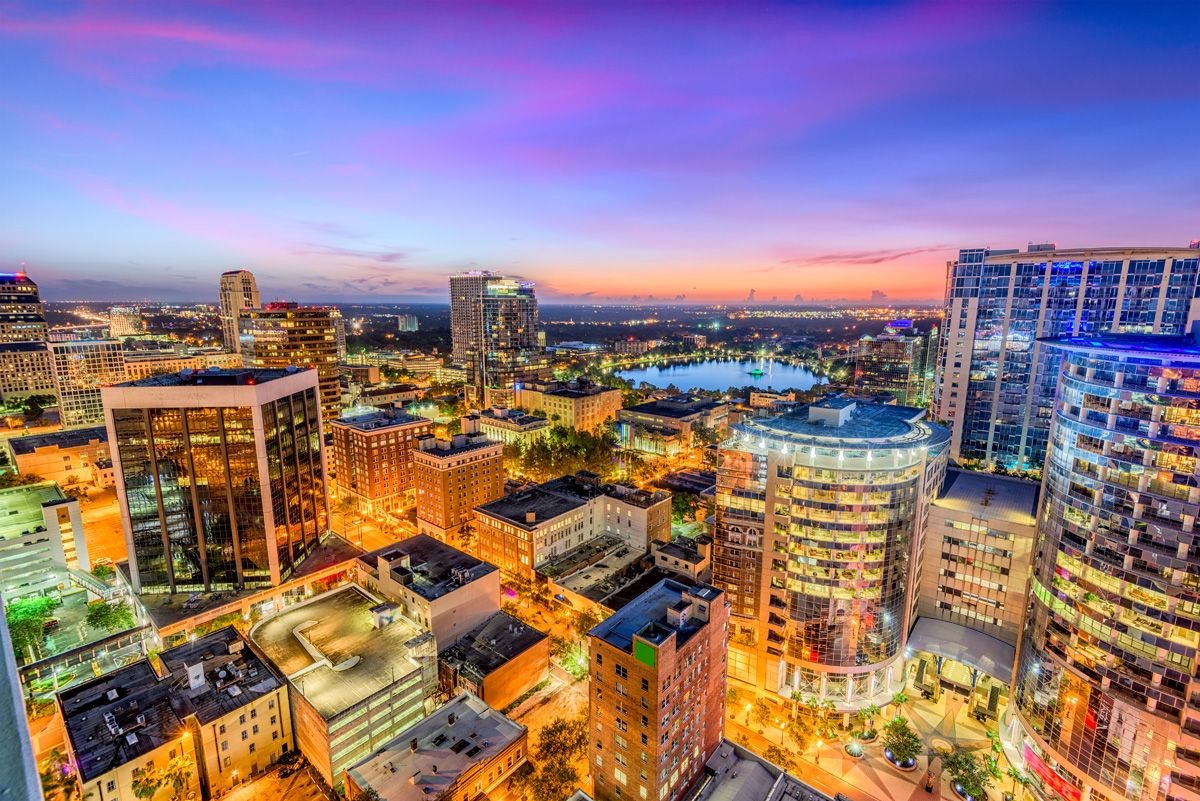 With a nickname like "The City Beautiful," Orlando has a lot to live up to. And luckily for those who call the city home, it does so, and easily.
Located in central Florida, Orlando is the largest inland city in the state and one of the most stunning places to live in the United States. It's a popular place to live for people of all ages, but especially among people 65 and older who are looking to enjoy all the benefits that come with living in some of the country's best assisted living facilities.
From its beautiful year-round weather to its overabundance of attractions to its financial incentives for older adults, America's seniors find Orlando, Florida simply irresistible. The fact that the city also has some of the most well-regarded assisted living communities in the state is another reason why thousands of seniors choose Orlando as the place where they want to enjoy their golden years.
Orlando also has a long military history, which makes it a particularly favorable place to retire among those who served in the military. But it is ultimately the area's unique combination of senior-friendly attractions, stunning natural beauty, and Florida's relaxed attitude toward taxing senior incomes that ultimately make the decision to retire here an easy one.
Orlando has more theme parks than any other city in the world, but don't let that make you think that's all it has to offer. The truth is Orlando has plenty to offer seniors who are looking to enjoy their highest quality of life. From world-class museums and attractions to nationally recognized hospitals to an eclectic array of restaurants and miles upon miles of scenic walkways, there is no shortage of ways for seniors to get the most out of every day while living in Orlando's assisted living communities.
Assisted Living in Orlando, FL: What You Need to Know
Orlando is home to some of the best assisted living facilities in the country. If you're looking to learn more about assisted living in Orlando, FL, then Senioridy is here to help. Just click on the topics below to learn more.
Orlando's Senior Population and Assisted Living Volume
Assisted Living in Florida: Criteria for Admittance
What's the Average Cost of Assisted Living in Orlando, FL?
Living Your Best Life: The Benefits of Assisted Living in Orlando, FL
Senior-Friendly Attractions in Orlando, FL
Senior Centers in the Orlando Area
Getting Around: Transportation Services in Orlando, FL

Orlando's Senior Population and Assisted Living Volume
Seniors aged 65 and older make up just over 10% of Orlando's adult population. According to the 2022 Census, Orlando has 223,744 adults, with 28,877 of them being seniors. Orlando is a particular favorite place for northerners to retire to for many reasons, from its world-class attractions to its wonderfully warm year-round climate.
But one factor that can't be ignored is that Florida is one of the most tax-friendly states for seniors to live in. Seniors are not taxed for money received from their Social Security benefits, pensions, IRAs, 401(k)s, and other retirement income, and there is also no inheritance tax or real estate taxes for families of seniors living in long-term care facilities.
These financial benefits, along with the fact that Orlando's cost of living is 1% lower than the national average makes assisted living a sound financial move for most seniors. With all the above factors, it should come as no surprise that there can sometimes be a waiting list to get into some of the best assisted living facilities in Orlando.
Assisted Living in Florida: Criteria for Admittance
Before a senior can be admitted into an assisted living facility in the state of Florida, they must meet certain criteria, which can include:
Must be capable of performing ADLs with supervision or assistance
Must not require 24-hour nursing supervision
Must be free of Stage II, III, or IV pressure sores
Must be able to participate in social and leisure activities
Must be ambulatory
Must not display violent behavior or be a danger to self or others
Must have a medical examination from a physician or advanced RN practitioner 60 days before or 30 days after admission
What's the Average Cost of Assisted Living in Orlando, FL?
The average monthly cost for assisted living in Orlando is $4,000, which is about $500 lower than the national average, and more affordable than some other cities in Florida, like Jacksonville, Panama City, and Miami. Also making Florida a good choice for seniors is that unlike in many states, Florida Medicaid can pay a fixed daily rate to help cover certain assisted living costs such as a resident's room, meals, staff care, and medical supplies, but certain restrictions apply.
It is important to remember that the above cost is an average. Most assisted living communities offer a variety of amenities to their residents, and these can affect their total monthly costs. Amenities that can impact the cost of assisted living can include, but are not limited to:
Restaurant-style dining
Private and shared apartments with full kitchens
Housekeeping and linen service
Scheduled transportation
Social, cultural, and recreational activities
Emergency response system
On-call medical staff
Living Your Best Life: The Benefits of Assisted Living in Orlando, FL
Assisted living facilities in Orlando provide their residents with an outstanding quality of life because they can provide personalized levels of care and a host of engaging activities and services. While each facility is unique in the programs and services it offers, most provide a standard set of services that allow residents to enjoy certain freedoms and experiences, such as:
Comfortable, Home-Like Setting
Assisted living communities in Orlando typically offer both furnished and unfurnished apartments, so they can meet the needs of just about every type of resident. Residents can also usually decorate their new accommodations as they wish, thus allowing them to transform their new living space into comfortable environments that feel more like home. The more comfortable the resident is, the better their quality of life will be.
Personalized Care
Personalized care is a hallmark of assisted living facilities because the treatments and care offered are designed to satisfy every resident's unique health needs and personal preferences. Personalized care can include anything from 24/7 nursing care and medication administration to comprehensive monitoring for mood and behavioral issues. Assisted living staff are experts at providing every resident with an optimum environment that is conducive for living their best life.
Hands-On Assistance with ADLs
In an assisted living facility, one resident may require more support than another. For instance, some can live somewhat independently, while others may need extra help with ADLs like housekeeping, transportation, bathing, dressing, hygiene, and laundry. The best assisted living communities employ staff who provide professional and respectful, hands-on assistance that protects the resident's dignity regardless of how much, or little, support they require.
Social Activities
Every assisted living facility offers a variety of social activities that can help you or your loved one stay as active and engaged as possible despite any potential limitations. From dance classes, book clubs, and pottery to gardening and travel excursions, every facility's list of activities is broad, but unique. The most important thing is to participate in these activities because being social within the community helps prevent depression and feelings of isolation and greatly improves every resident's quality of life.
Safety and Security
Assisted living facilities are equipped with advanced safety and security measures that not only put the minds of family members at ease, but that also reduce the risk of something happening to their residents. When someone reaches the point in their lives where they require help with their ADLs, there is nowhere safer for them to be than in an assisted living facility.
Access to Quality Healthcare
Assisted living facilities in Orlando offer their residents easy access to high quality healthcare both on-site and when necessary, at local hospitals and other types of healthcare facilities. Orlando is home to several nationally respected healthcare providers, including AdventHealth Orlando, Orlando Regional Medical Center, Dr. P. Phillips Hospital, and others. The health and well-being of assisted living residents is always the highest priority in every assisted living facility in Orlando, FL.
Quality Nutrition and Dining Options
Orlando's assisted living facilities take the dietary needs of their residents very seriously because after all, good health starts with proper nutrition. As a result, most facilities offer a wide range of dining options, including flexible mealtimes, greater meal variety, diet-specific meals, and more.
Senior-Friendly Attractions in Orlando, FL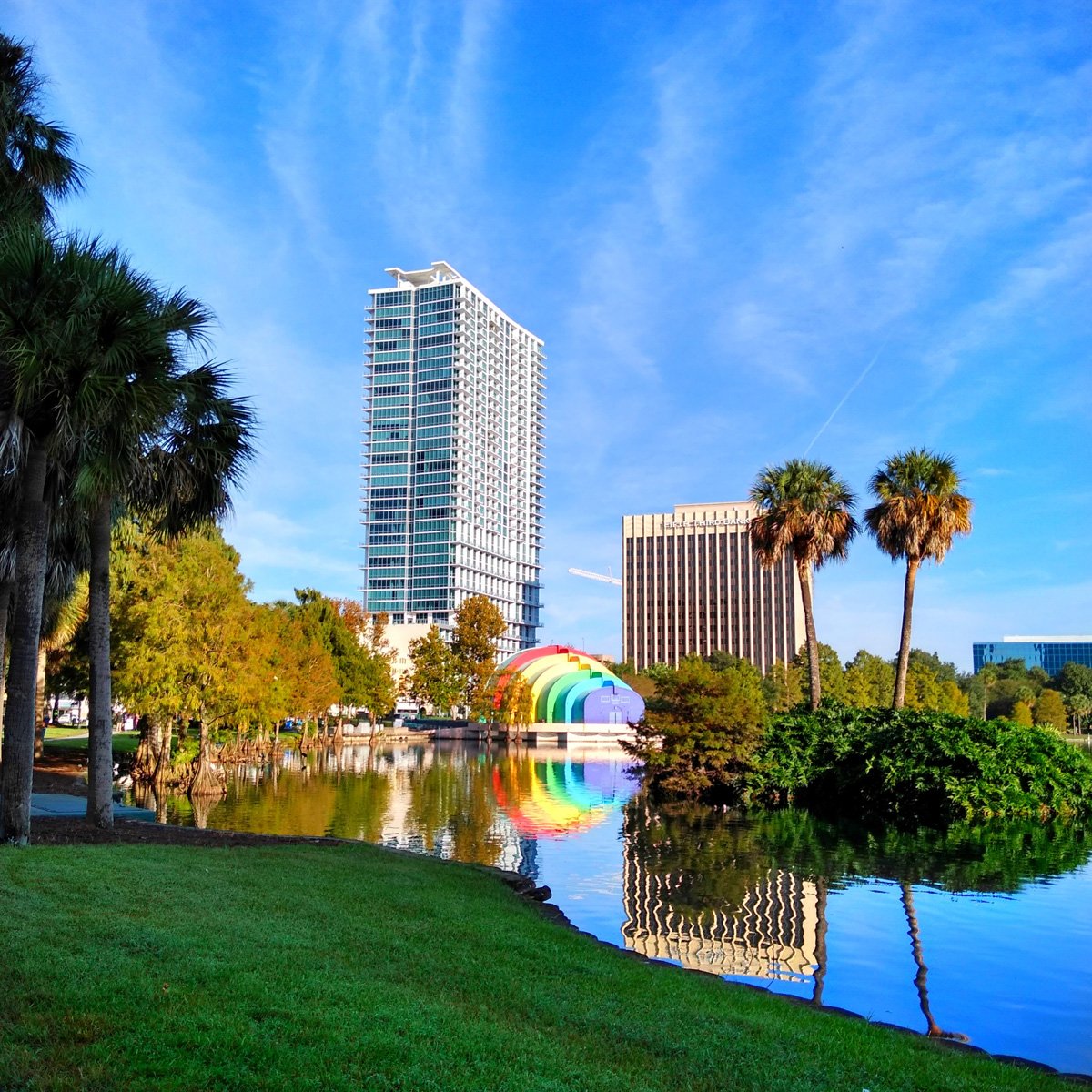 Despite it being home to more theme parks than any other city in the world, Orlando has a highly diverse selection of attractions suitable for people of all ages, including seniors. For instance, Orlando is one of the top ecotourism destinations in the U.S. with plenty of outlets for watching wildlife and birding, such as the Great Florida Birding and Wildlife Trail and Gatorland Bird Rookery, among others. There are also endless opportunities for fishing, walking, taking scenic tours, and more.
There's also plenty to experience for lovers of the arts. From Dr. Phillips Center for the Performing Arts and the Orlando Shakespeare Theater to The Charles Hosmer Morse Museum of American Art, Rollins Museum of Art, and the Wells'Built Museum of African American History and Culture, there's something to see everywhere you look.
There are also plenty of free things to do that will be especially attractive to seniors living on budgeted incomes in Orlando. Examples of such include Disney Springs, Disney's Boardwalk, Old Town, the Orlando Farmers Market, and more.
Senior Centers in the Orlando Area
Seniors looking for a place to meet and socialize in Orange County have two beautiful locations to choose from. Both locations require a $10 annual membership, which includes a photo ID badge that must be worn at either location.
The Renaissance Senior Center: Located in the South Econ Community Park, 3800 S. Econlockhatchee Trail, Orlando. Hours of operation are Monday - Saturday 8am - 8pm and Sunday 1pm - 8pm.
The Marks Street Senior Recreation Complex: Located at 99 E. Marks St., Orlando. Hours of operation are Monday - Saturday 8am - 8pm and Sunday 1pm - 6pm for rentals only.
Getting Around: Transportation Services in Orlando, FL
Public transportation in Orlando is provided by MetroPlan Orlando, which is a regional transportation partnership that includes Lynx Bus Service, Sunrail commuter rail service, Brightline high-speed rail service, I-RIDE Trolley, Sanford Trolley, and Beep.
How to Find Assisted Living Facilities in Orlando, FL
Whether you are looking for an assisted living facility for yourself or a loved one, there are a few options available to you that can help you find the right one for your needs in Orlando and the surrounding area. One option is to do it the old-fashioned way by looking in the phone book or inquiring about assisted living from your friends and relatives.
Another is to contact a placement agency. Senior placement agencies help seniors find the right assisted living facility for them by working with the senior and their family to find the best possible fit for their needs. These types of services typically charge a referral fee to the Assisted Living community since they are bringing in revenue to that facility, so they don't usually charge seniors or their families. It is important to note that since agents can only get paid by assisted living facilities that they have contracts with, you may not be shown all the assisted living facilities that are available to you.
Another option is to do use an online directory of assisted living facilities in Orlando, Florida from a site like Senioridy.com. Senioridy's search tools are comprehensive, so they can provide you with the best possible results. You can go here on Senioridy to find Assisted Living Communities.
By accepting you will be accessing a service provided by a third-party external to https://www.senioridy.com/