Why Select Assisted Living in Fayetteville, NC?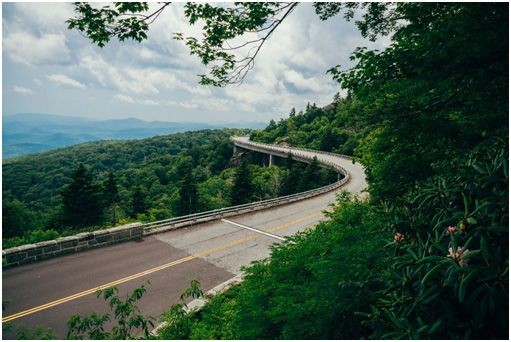 When shopping around for assisted living communities to compare for yourself or a loved one, there are several key factors that should always be taken into account, such as an area's cost of living, its senior services, financial benefits (if any), and more.And when all factors are taken into account, it should come as no surprise that Fayetteville, NC often sits at or near the top of the list.
Fayetteville is the largest city in southeastern North Carolina, but it's not so large that you don't instantly feel right at home. The people here are friendly and welcoming, with plenty of good old-fashioned southern hospitality always on display.
Being home to Fort Bragg, Fayetteville has a substantial military presence, both in its senior population and the types of attractions it offers. In fact, in 2008 it was named the "World's First Sanctuary for Soldiers and Their Families." For someone interested in our country's military history, few cities offer such a treasure trove of information.
But truthfully, Fayetteville is an especially great place to consider for your assisted living needs because it is a genuinely wonderful place for retirees to live. North Carolina has sublime year-round weather, senior-friendly tax laws, and plenty of senior support services that help make it one of the most approachable states for older adults in the nation. If you're looking for assisted living solutions for either yourself or a loved one, you'll no doubt find no shortage of reasons whyFayetteville needs to be amongyour top contenders.
Want to learn more about assisted living in Fayetteville, NC? This guide from Senioridy is the perfect place to start.
Assisted Living in Fayetteville, NC: What You Need to Know
Fayetteville is a city that so many seniors find irresistible thanks to its many senior-friendly benefits, which include its low cost of living, mild climate, and excellent selection ofassisted living facilities. If you're lookingto learn more about what to expect fromFayetteville's assisted living communities, then Senioridy is here to help. Just click on the topics below to learn moreabout them.
Senior Population and Assisted Living Volume in Fayetteville, NC
Criteria for Admittance in Assisted Living in North Carolina
Typical Costs of Assisted Living in Fayetteville, NC
Benefits of Assisted Living in Fayetteville, NC
Quality of Life in Fayetteville, NC
Senior Centers in the Fayetteville Area
Transportation Services in Fayetteville, NC
How to Find Assisted Living Facilities in Fayetteville, NC
Senior Population and Assisted Living Volume in Fayetteville, NC
According to the 2021United States Census, the population of Fayetteville was estimated to be 208,778 with just under 12% of those residents being seniors aged 65 and older. With 16 assisted living facilities within the Fayetteville area, there are plenty of places to compare when looking for a quality assisted living community for yourself or a loved one.
One of the reasons why Fayetteville has such a sizable senior population is the fact that it is very tax-friendly to senior citizens.North Carolina is a state that doesn't tax Social Security benefits, thus seniors can make the most out of their limited incomes. The state also doesn't take estate or inheritance taxes and prescription drugs are exempt from sales tax.
As if the tax benefits weren't enough, the cost of living is also considerably less in Fayetteville when compared to both the state and national averages. When you take into account all the above financial factors, it should come as no surprise that there can sometimes be a waiting list to get into some of the best assisted living facilities in Fayetteville.
Criteria for Admittance in Assisted Living in North Carolina
To become a resident in an assisted living facilityinNorth Carolina, you will need to meet certain admission requirements. Along with being at least 65 years old, all new resident applicants need to require one or more of the following:
Minimal skilled nursing services
Rehabilitation services
Daily assistance with everyday tasks — eating, bathing, etc.
Medication management
It is important to note that an assisted living environment is not considered ideal for seniors who require more comprehensive medical care, memory care, or around the clock supervision.
Typical Costs of Assisted Living in Fayetteville, NC
For seniors interested in assisted living, moving to Fayetteville can provide them with certain financial advantages. After all, Fayetteville's assisted living facilities are among the most affordable in the state, if not the country. Theaverage monthly cost for assisted livingis just$3,000 per month, which is nearly a thousand dollars less than the state average and $1,500 less than the national average.
It is important to remember that the monthly cost mentioned above is an average. Assisted living communities in Fayetteville could charge more or less than that amount, as the types of programs, amenities, and services they offer can affect their total monthly costs. Amenities that can impact the cost of assisted living can include, but are not limited to:
Restaurant-style dining
Pet-friendly accommodations
Private and shared apartments with full kitchens
Housekeeping and linen service
Scheduled transportation
Social, cultural, and recreational activities
Emergency response system
On-call medical staff
This is not to say that affordable assisted living is any more or less beneficial than more expensive facilities. It is simply a reminder to always compare a number of different facilities, so you can find the one that best meets your needs and budget.
Benefits of Assisted Living in Fayetteville, NC
Assisted living facilities throughout Fayetteville are equipped to provide their residents with several key benefits that can make their transition into this new living environment easier and more enjoyable.These benefits include:
Money Saving Opportunities
Thesenior-friendly tax benefits provided by the state of North Carolina help make assisted living more accommodating and affordable for seniors because they can betterutilize their money. The state also offers a cost-saving voucher program that can help seniors in need pay fortheir assisted living services. To learn more about the State and County Special Assistance Program, click here.
Mild Year-Round Climate
Fayetteville's climate is another big reason why the city is so loved by older adults. The summers tend to be hot and muggy, but the temperatures rarely climb higher than 97°F. The winters are usually short, wet, and cold, with temperatures rarely dropping below 22°F.The coldest months of the year are January and February, during which the daytime highs can reach into the low- to mid-50s.
Safety and Security
Some residents in assisted living move there because their families are worried about their safety. In such cases, an assisted living facility is the ideal place for these seniors to be because the facilities are equipped with advanced safety and security measures that are designed to always keep their residents safe and accounted for.
Quality Healthcare On-Site and Off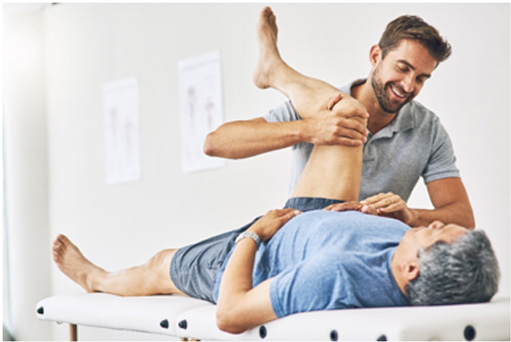 People aged 65 and older naturally have a range of health issues that need to be monitored and treated. As such, assisted living facilities offer their residents easy access to high quality healthcare both on-site and when necessary, at local hospitals.In Cumberland County, there are several top-rated hospitals, including FirstHealth Moore Regional Hospital, Cape Fear Valley Medical Center, the VA Medical Center, WakeMed Cary Hospital, and others.
Comfortable Home-Like Apartments
Moving into assisted living can be intimidating for some older adults because the change of environment can be hard to get accustomed to. One way assisted living facilities help make this transition easier is by granting their residents the freedom to decorate theirapartments, so they can create more comfortable and familiar living spaces. Many facilities also offer both fully furnished and unfinished apartments, so they can accommodate the needs and expectations of all residents. When moving into assisted living, the more comfortable the resident is, the easier their adjustment will be.
Personalized Care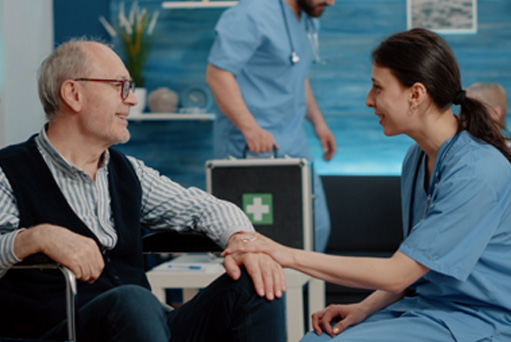 Assisted living facilities are staffed to provide a continuum of care that is designed to satisfy everyresident's unique health needs and personal preferences. Assisted living staff are expertly trained to provide every resident withthe high-quality, compassionate care they need to livehealthy and active lives.
Hands-On Assistance When Needed
Assisted livingresidents can have a wide range ofdifferent support needs. For instance, whereas some may be able to live somewhat independently, others may need extra help with their ADLs like housekeeping, transportation, bathing, dressing, hygiene, and laundry. The best assisted living communities employhighly trained, compassionate staffwho provide professional and respectful, hands-on assistance that protects the resident's dignity regardless of how much, or little, support they require.
Social Engagement
Moving into assisted living can be an emotional experience and one that can cause a new resident to feel depressed and alone. This is why assisted living communities keeptheir calendars filled with social activities that are designed to help residents stay as active and engaged as possible despite any potentialphysical limitations. Participating in these activities is highly encouraged because being socially engaged within the community helps improveevery resident's quality of life by having fun, learning new things, and making new friends.
Quality Nutrition and Flexible Dining Options
Seniors need to eat a healthy diet if they want to stay ingood health as long as possible. And this meanseating a diet consisting of high-quality foods consisting of all the vitamins and minerals older adults need. As you might expect, nutrition is a major priority at assisted living facilities. Mostof these centersprovide their residents with a wide range of dining options, including flexible mealtimes, greater meal variety, diet-specific meals, and more.
Quality of Life in Fayetteville, NC
With itspleasantly mild year-round weather, low cost of living, high-quality healthcare, and excellent selection of senior-friendly attractions, the quality of life for seniors living in Fayetteville is outstanding. Along with all the programs and services provided by the assisted living facilities and senior centers, older adults have plenty of places to visit and things to experience in Fayetteville with their friends and family.
Some of the must-see attractions in Fayetteville include the Cape Fear Botanical Garden, the Airborne & Special Operations Museum (ASOM), the Fayetteville Area Transportation and Local History Museum, and the Museum of the Cape Fear Historical Complex. A city with a huge military history, Fayetteville is also home to the North Carolina Civil War & Reconstruction History Center, the Fayetteville Independent Light Infantry Company, and the John F. Kennedy Special Warfare Museum.
Fayetteville also has a substantial performing arts scene, which is anchored by several highly regarded places of interest, including the Crown Center, the Cape Fear Regional Theatre, the Gilbert Theater, and the Cameo Art House Theatre, just to name a few.
Downtown Fayetteville also sports several art galleries, antique shops, and other senior-friendly stops, and there are several noteworthy and picturesque parks, such as North Carolina Veterans Park, the Historic Arsenal Grounds, and other sites where spending the day outdoors is always a worthwhile experience.
Senior Centers in the Fayetteville Area
Senior centers are essential to helping older adults enjoy a more rewarding quality of life because these facilities provide them with safe and supportive places to meet, socialize, and enjoy activities with others their age. Most centers provide a variety of educational, informative, and entertaining programs and services that can add value and satisfaction to their lives, such as educational seminars, exercise and wellness classes, art classes, hot meals, and more.
Below is a list of senior centers in the Fayetteville area:
Senior Center East (opening Spring 2023)
Transportation Services in Fayetteville, NC
Seniors in Fayetteville's assisted living facilities regularly rely on public transportation to get them where they need to go because it is convenient, safe, and affordable. Fayetteville's public transportation is called FAST (Fayetteville Area System of Transit). FAST operates17bus routes withgreater than 600bus stops throughout the city and at the time of this writing the prices for fares and passes have been suspended.
Once FAST starts charging for fares and passes again, seniors can take advantage of reduced fares by submitting an application for a Reduced Fare ID Card. FAST also operates an ADA Demand Response service as part of their FASTTRAC! system. To qualify for FASTTRAC! seniors must complete the application for ADA service.
How to Find Assisted Living Facilities in Fayetteville, NC
Whether you are looking for an assisted living facility for yourself or a loved one, there are a few options available to you that can help you find the right one for your needs in Fayettevilleor elsewhere in Cumberland County. One option is to do it the old-fashioned way by looking in the phone book or inquiring about assisted living from your friends and relatives.
Another is to contact a placement agency. Senior placement agencies help seniors find the right assisted living facility for them by working with the senior and their family to find the best possible fit for their needs. These types of services typically charge a referral fee to the Assisted Living community since they are bringing in revenue to that facility, so they don't usually charge seniors or their families. It is important to note that since agents can only get paid by assisted living facilities that they have contracts with, you may not be shown all the assisted living facilities that are available to you.
Another option is to use an online directory to search for assisted living facilities in or near Fayetteville, NC from Senioridy.com. Senioridy's comprehensive assisted living search engine can provide you with the best possible results based on your needs.
Once you do this simple search, you will be presented with many top-rated facilities to compare.
By accepting you will be accessing a service provided by a third-party external to https://www.senioridy.com/