WHAT ELSE HAS CHANGED?
We completely re-wrote the platform with a stronger emphasis on search engine ranking. The addition of Open Graph meta and structured data tell search engines and social media platforms more information about what you offer.
We replaced most of the check box fields with open text summary boxes to allow you to add more content to the page. This gives you the opportunity to lace it with the rich, descriptive text that Google loves to index.
We moved over your existing features that you had checked prior to this change but urge you to go to your listing and take advantage of the open fields to replace those list items with structured sentences describing your features in your words.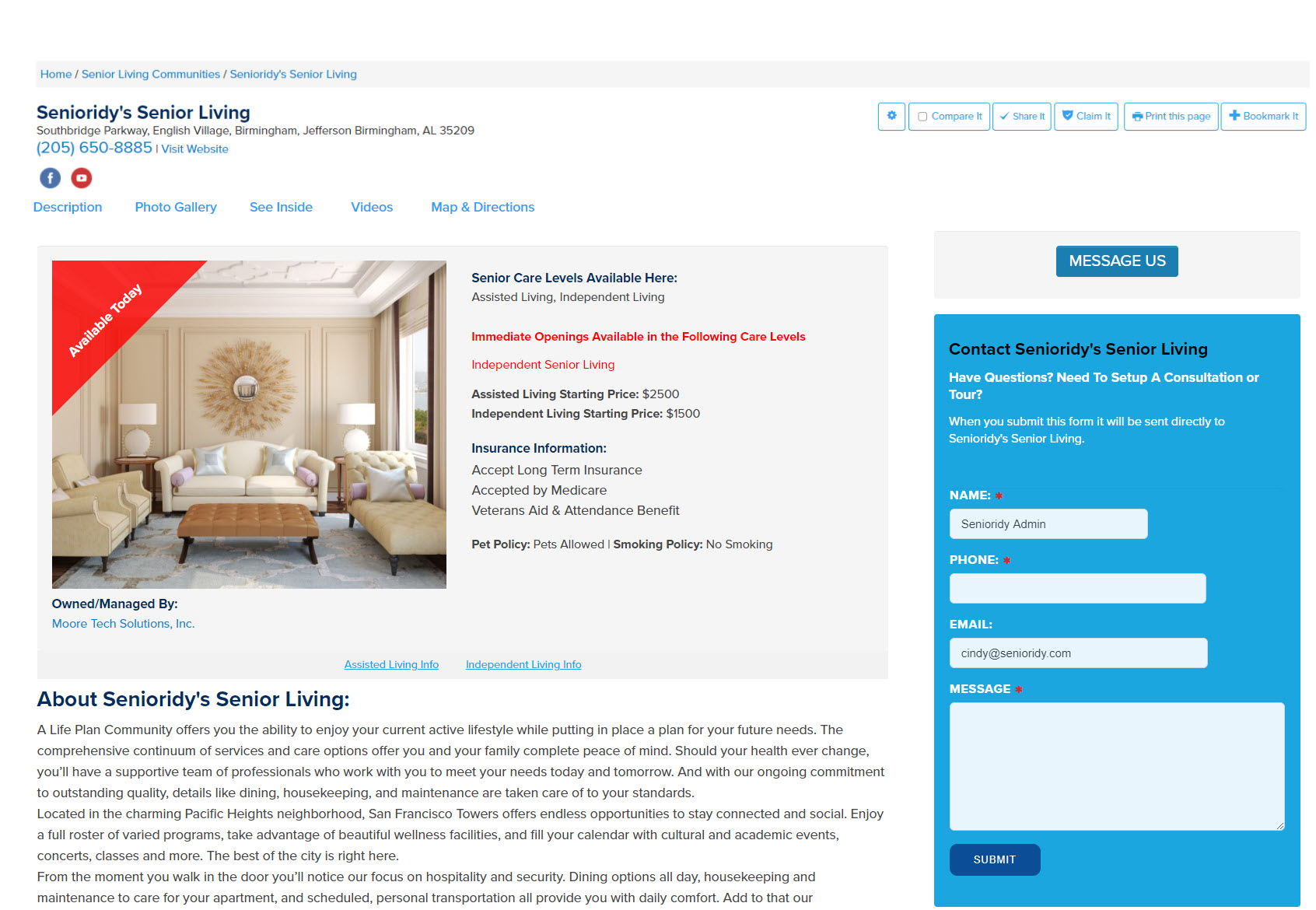 How Do I Use the New Features?
Quick How-To Videos
Show Off Your Availability!
Selecting "Immediate Availability" for any of your levels will display a big red banner letting people know that you have an immediate opening.
Receive Messenger Chats!
Your customers can reach out to you directly via Facebook's Messenger app, which is available for both cell and desktop/laptop.
Give a Virtual Tour
Sometimes folks just can't come in and see how great your community is. By embedding your Google 360 code you can give them a tour from anywhere.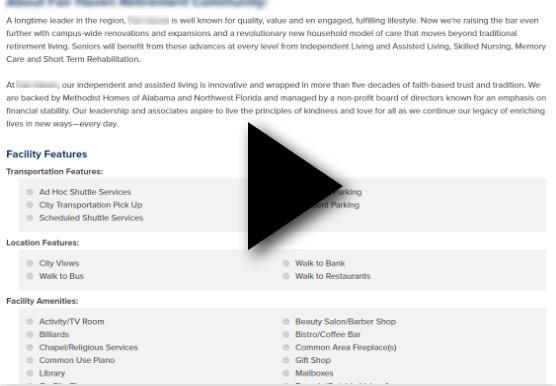 Indexed Content & Meta Data
Each page allows you to add up to 2,000 words of enriched content. Each Premium Listing is structured for indexation with meta data and open graph.