4 Tech Tools That Can Help Improve Seniors' Quality of Life
We've come a long way in understanding senior health and the aging mind. As we've previously explained in Keeping Your Aging Mind and Body Healthy, this means that tech developers have been able to work hand-in-hand with psychologists and experts in aging, cognitive psychology, and neuropsychology.
Tech has transformed into an opportunity for seniors to age capably. Seniors are no longer held back by their age from learning new things and engaging their senses and emotions. Sounds intriguing? Keep reading for four readily-available tech tools that can help improve seniors' quality of life.
Joy for All
Pets are an effective and nontraditional intervention in addressing loneliness among older adults. However, they include a risk of allergies or the potential for bites or scratches. That's why Joy for All created a series of robotic pets with sensors that allow them to interact with a human companion as they would with a live pet. This gives them a unique ability to calm, soothe and promote happiness.
The Long-Term Care Ombudsman program's Joanne Getas explains that the robotic pets help stimulate the memories of seniors and helps with their anxiety. Their potential for therapeutic use in long-term and geriatric care settings, especially those specializing in dementia, is still being explored today.
Weight Watchers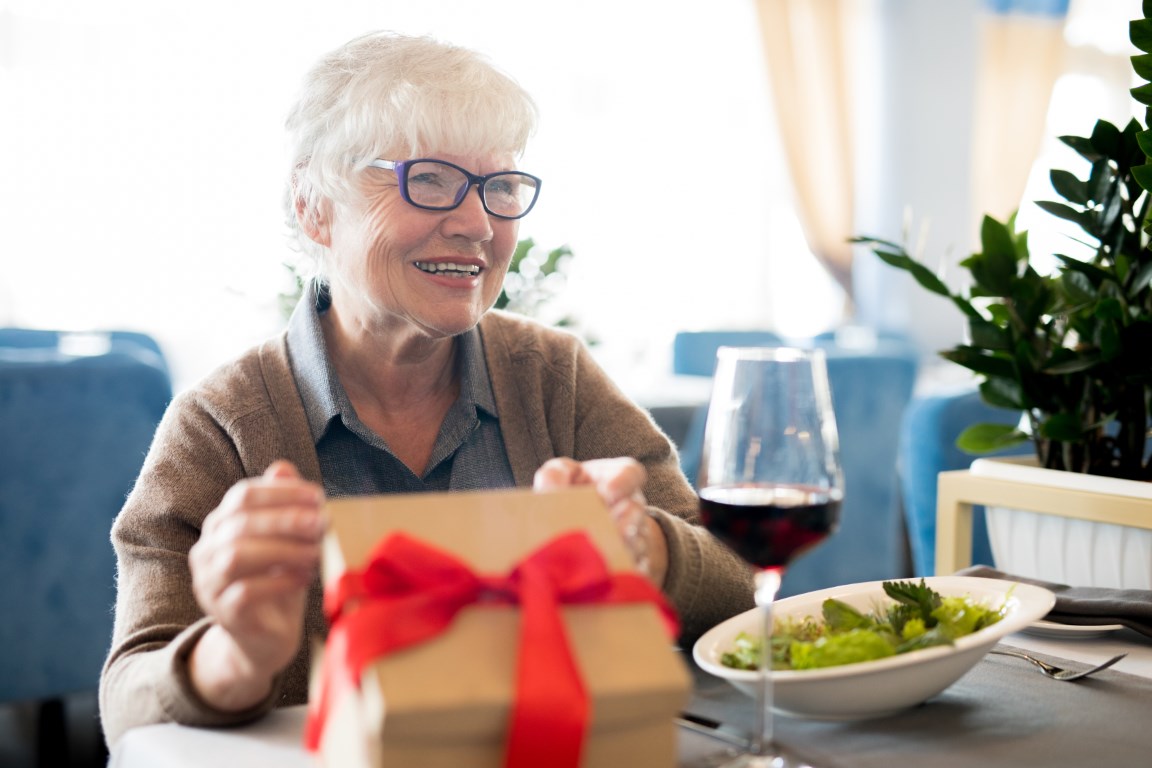 Eating nutrition-dense meals becomes all the more critical as we age. This compensates for the body's decreasing immunity to bacteria and viruses. However, seniors are notorious for being picky eaters, which is not their fault. Research in NCBI shows that oral deficiencies, as denoted by denture wearing, may affect a senior's known food choice and also cause a greater reluctance to try new foods. Their loss of smell can subsequently affect their appetite as well.
Malnutrition is, therefore, common among seniors who tend to carry other unique bodily complications like diabetes or GERD. That is why consulting with medical professionals is critical. The WeightWatchers app offers weight loss programs that are designed by expert nutritionists and dietitians who tailor every program to the individual's condition and lifestyle. This means considering a senior's health and taste preferences, so they are encouraged to participate in their wellness, boosting their health and mood.
Fitbit Charge HR
Advancements in technology have also strengthened accessibility to necessities such as healthcare. Research in the SAGE Journals claims that managing advanced dementia, using activity monitors like the Fitbit Charge HR, can be made much easier. This was proved after a trial showed that older adults with moderate to severe dementia readily participated in a once-monthly telehealth intervention via iPads over a 6-month period using data from the Fitbit Charge HR.
Caregivers used the activity monitors as a basis to encourage sleeping or exercising more. This daily treatment plan would then be recalculated during the monthly telehealth intervention. This shows us that telehealth is essential in accessibility and wellness, and that seniors can benefit from immediate care without having to physically go to a clinic.
Senioridy
Searching for the ideal senior care or senior living options can be difficult without a platform to concisely and comprehensively list information about senior providers. This can mean unnecessarily compromising on our senior's treatment due to delay or a mismatch in senior options.
That's where Senioridy steps in. Senioridy is a senior resources digital marketing platform that features a senior living and services directory so that searching senior options is made fun and easy. We can even identify the amenities of every listing to know whether they can accommodate the different tech tools listed above.
Do your research carefully and decide on the best tech tool for your senior loved ones. This will be key in maintaining and strengthening their quality of life as they settle into their golden years.
By accepting you will be accessing a service provided by a third-party external to https://www.senioridy.com/