Finding Low Income Senior Apartments in Huntsville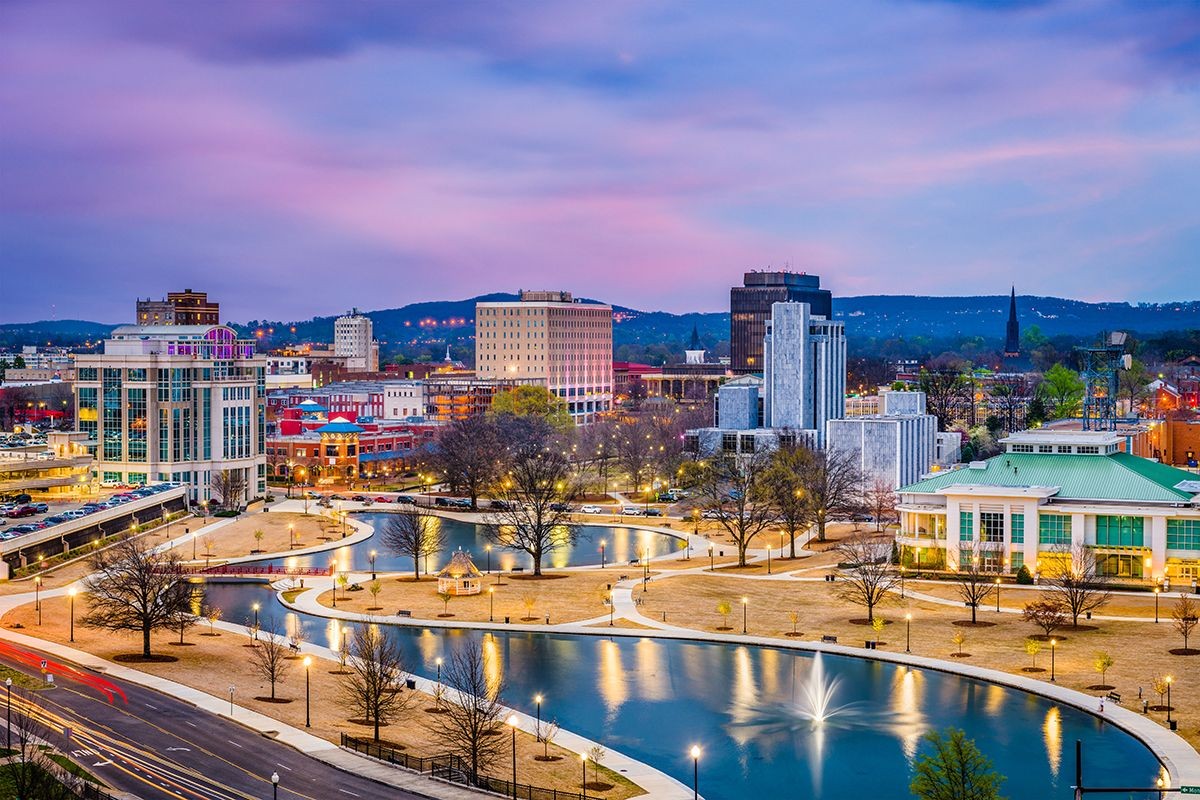 The number of baby boomers reaching the age of 62 in the United States has reached over 70 million. The country is now facing an unprecedented increase in the senior citizen population. The majority of those belonging in the demographic are not financially ready for retirement, which puts them in a tough situation.
Reports say that about 78% of Americans are experiencing worries that their savings will not be adequate to allow them to live in comfort in their retirement years. Many seniors struggle to meet the expenses of their necessities such as food, housing and medical care and are often considered low-income senior citizens.
Understanding what to look for in Huntsville low income senior living apartments is advantageous for you, especially if you are already contemplating getting low income senior housing for yourself. This article provides a guide to different areas concerning low-income senior apartments that you should know of. Topics covered include:
Do You Classify as a Low-Income Senior Citizen?
As described by the Federal government guidelines, a low-income senior citizen is an individual who has reached the age of 62 and has a yearly income of less than $30,000, which roughly equates to $2,450 monthly, or roughly $80 daily income.
Senior citizens encounter several housing challenges like physical accessibility issues and affordability. As a result, when looking for Huntsville low income apartments, senior citizens can find that search process to be quite difficult.
Another housing challenge is access to nearby senior services. Some locations are isolated from neighbors and are far from community amenities, services, and healthcare providers, which poses an extra burden for those who are no longer capable of driving.
Other issues that affect low-income seniors are that:
32% of the senior population often experience failure to meet unexpected expenses.
46% are distressed that their income will not be enough to cover their monthly expenses in 5 to 10 years.
41% of them are not aware of some of the programs and benefits that could assist and aid them.
Advantages Of Living in Low Income Senior Apartments
Many seniors have a hard time trying to maintain their lifestyle as they approach their retirement years. There tends to be a never-ending cycle of meeting monthly expenses with the income they are getting. But living in a Huntsville low income senior housing community can lighten the weight of those living costs and can provide more resources that can improve overall quality of living.
Affordability
It is probably the main reason that makes moving into a low-income senior apartment agreeable. Living in a low-income senior apartment gives a considerable decline in one's monthly living expenses. It presents an opportunity for seniors to achieve financial freedom. Low Income apartments designed for senior citizens are priced very reasonably, and, in most cases, monthly utility bills are lower as well.
Amenities
Like other apartment complexes, a low-income senior apartment provides certain amenities that residents can benefit from. Common amenities include an activity center, picnic area, laundry, fitness area, or sometimes even a garden. It creates ways to help senior citizens stay busy without having to feel isolated and left out.
Home Maintenance
It is one of the most beneficial aspects of moving into Huntsville low cost senior housing. As most seniors age, there are tasks such as cleaning the driveway, mowing the lawn, and raking leaves that will become a strenuous an activity to do daily. Having to pay for those services will only incur additional expenses. Living in a low-income senior apartment means you can have these tasks conveniently done for you.
Struggles You Might Encounter When Living in Low Income Senior Apartments
Although staying at a low-income senior apartment may seem like an ideal option for aging adults, it is not entirely as perfect as it looks. Here are few disadvantages you might experience when in this type of living situation.
Limited Living Area
There will be a significant difference in the size of your low income senior apartment living space compared to a regular house. Most occupants will need to let go of furniture and other things to make everything fit in the new space.
Tough to Navigate
Some low income housing require using an elevator, even for two or three-story buildings. In addition, walking to a car in a crowded parking lot can be tiring for senior citizens and even be dangerous for those that are accident-prone.
Home Assistance Not Included
Senior citizens dealing with health concerns can encounter this downside when opting to move in a Huntsville subsidized senior housing. These apartment complexes do not provide in-home health care, which means if you require in-home health visits, you will have to pay for them separately.
Difference Between Senior Apartments and Low Income Senior Housing
Senior Apartments and Low Income Senior Apartments are quite similar, the only distinction between the two is whether the resident is eligible to reside within them. Senior Apartments generally require that residents be at least 55 in some situations and at least 62 in others. But age is the only criteria for eligibility.
Low Income senior apartments have the added criteria of requiring that the resident prove that their annual income falls well below the area's average annual income level.
Low Income Housing
Housing programs that are considered low income and government-subsidized housing are often also called Public and Section 8 housing. These programs are usually monitored by HUD and are subject to their conditions and rules regarding apartment rentals.
The public housing program is regulated by local housing authorities and is accessible to those low income renters that meet the criteria. In addition, the Section 8 housing program provides housing choice vouchers (HCV) to residents to compensate for the difference in the total cost of the apartment and what they can afford.
Because of the increasing demand for affordable housing, HUD has enacted the Low Income Housing Tax Credit (LIHTC) program. In addition, other programs have been made available to help rehabilitate and build properties for low income housing.
Huntsville Senior Housing
Most houses and apartments available in various rental listings as "senior housing" caters to renters with moderate to high income and does not have the same income limitations compared to low income housing. HUD considers low income renters as low, very, and extremely low. The percentage of those limits are at 30, 50, and 80, respectively, of the annual median income of each area.
For those who meet this criteria, apartments advertised as 'senior housing' maybe too costly. Nevertheless, occasionally you can find some units that will meet the low income criteria that HUD has established.
Affordable Senior Apartments in Huntsville Housing Options
Aside from Section 8 and Public housing programs, there is another option for low income senior apartments assistance called 'Affordable Senior Housing' and is part of the Section 202 Program.
Section 202 Supportive Housing for the Elderly Program
It is one of HUD's "Affordable Senior Housing" programs, which gives rent subsidies and loans to nonprofit organizations to entice them to build more senior apartments for the low income tenant. These organizations will also utilize this funding to manage affordable living communities for senior citizens.
These communities are built with features for certain needs that seniors may have. For instance, apartment usually include units with features like wheelchair access and grab bars to ensure safety for the senior occupants. In addition, senior on-site assistance may also be available such as:
Emergency Buttons
On-site Public Transportation
Aid to review supportive services eligibility
Secured parking gates
Monitored Entryways
Qualifying for Low Income Senior Apartments in Huntsville will require seniors that are at least 62 years of age or older to meet specified low income limitations.
Low Income Housing Tax Credit (LIHTC) Program
This program lets investors and housing developers receive tax credits in exchange for building low income housing. While there are LIHTC low income housing properties widely available for diverse demographics, there are also properties designated only for the senior citizen community.
These communities consist of occupants over the age of 62. However, other communities allow starting from those over 55 years of age. And like other HUD housing assistance programs, seniors need to meet income qualifications for this one as well.
Tips When Searching for Low Income Senior Apartments
Now that you have become familiar with ways to find low income senior apartments and other housing programs that can help you out, you're only left with searching for that right apartment unit to move in.
You can start that search by researching potential options online and many options will be presented, like Senioridy.com. For example, looking up Huntsville Low Income Senior Living Near Me will give you choices you can review. You can also choose to contact your local housing authority to ask for the information you will need. Since seniors tend to have more needs than regular adults, there are few considerations that you will need to take into account before signing that lease.
Here are three important factors that you may include in your list:
Understand Your Elderly Needs
The rental market has many housing options available for low income senior citizens. But to make searching a lot easier, identify your needs that need to be addressed in the place you will be moving in. Once you have that listed out, you can proceed with knowing the current rental rates available and see to it that those needs are met. Some crucial things to consider are location, space, and number of bedrooms.
Evaluate Your Housing Location Priorities
If you find an apartment that falls within your budget and needs, the next thing to consider is your other priorities especially concerning the property's location. For example, do you want an apartment close to family, senior centers, or religious organizations? Is it close to supermarkets or hospitals or parks? Think about what you will require location-wise.
Don't Say Yes to the First Offer Right Away
Take time to filter out the options that you like. Do careful research and ask about amenities, payment terms, and other leasing requirements. If possible, visit the unit so you will have an idea of what to expect. Check if the place has access for disabled individuals and if there are enough elderly safety measures made available around the residence.
Watch Out for Warning Signs
Searching for that apartment demands determining red flags and not falling for it. Some things you need to be careful about are excessive fees and hidden charges. Also, ask around the community and other occupants for any problem that may arise once you move in. Another deciding factor is if the apartment and the property is well maintained.
Once You're Set to Rent a Low Income Senior Apartment near Huntsville
The last step is probably double checking if you fit the particular qualifications made for low income senior housing. Once you're all set, contact the property that you are interested in or a public housing agency or your local HUD office to know which program you are qualified in.
Low Income Should Not Hinder a Good Living Experience
Ultimately, the unit that you select may end up being your home for life, so make sure that the size, the amenities, the location and the affordability are a comfortable fit for you.
Never settle for any less than you deserve. Seniors should have a comfortable living arrangement without having to stress out over expenses. Moving to a low income senior apartment should provide exactly that.
By accepting you will be accessing a service provided by a third-party external to https://www.senioridy.com/