Finding Subsidized Senior Housing in Austin, Texas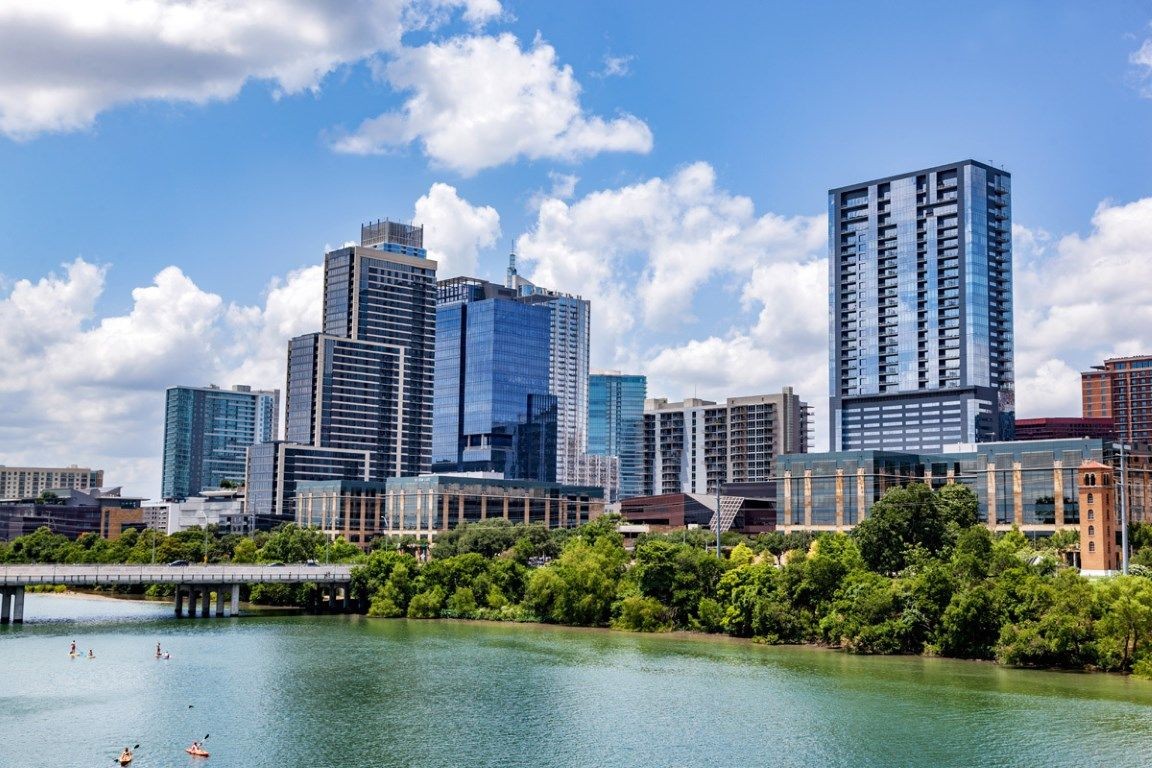 Austin, Texas, is a thriving metropolis that attracts young professionals for its vibrant culture and rich economy. It's also a college town with over 50,000 students residing here to attend the University of Texas Austin. This city is bursting with exuberant personalities and endless opportunities to learn and explore.
But did you know that Austin is equally ideal for senior citizens?
With all of this attention, it is not surprising to learn that the city is home to approximately 9.4% of individuals above the age of 65. Plus, the presence of serene neighborhoods and affordable housing communities make the city ideal for seniors living on a low income.
In this guide, let's explore the different Austin low cost senior housing programs and the lifestyle of its residents. The topics we will cover include:
Apartment Rents in Austin, Texas
Am I Qualifying for Low Income Senior Apartments in Austin?
Do I Need to Prepare Any Documents Before Applying?
What Are The Low Income Senior Housing Programs In Austin, Texas?
Section 202 Senior Housing Communities for the Elderly
Section 8 Housing Voucher for Austin Seniors
Low Income Housing Tax Credit in Austin, TX
Discover Austin Subsidized Senior Housing Units With Senioridy
Life in Austin, TX

Austin is situated in central Texas and is the capital of the state. It is an appealing city with numerous greenbelts, parks, lakes, and other recreational areas to help keep you active all day. Referred to as the 'Live Music Capital of the World,' the city has over 250 music venues with various events every year.
Senior citizens who enjoy serenity can plan visits to the city's museums, libraries, and theatres. Various recreational venues are located close to most neighborhoods. The elderly can also take advantage of the CapMetro, which is a reliable transport system with reduced fares for senior citizens.
Austin, Texas, has excellent healthcare as well. In fact, four hospitals have been included in the list of the top 100 hospitals in the country.
The weather in Austin is gorgeous and moderate during the autumn, winter, and spring season. However, things can become uncomfortable in the summers when the temperature goes up to about 100 degrees.
Apartment Rents in Austin, Texas
Just like every city in the world, Austin, TX, has its share of diverse neighborhoods, and every resident chooses one based on their personal lifestyle and budget.
Unfortunately, the housing market has been crazy lately. A recent report suggests Austin is among the top 10 real estate markets with the highest increase in single-family rents.
When it comes to rentals, the average rent in Austin, TX, for a 1-bedroom apartment is around $1,644. This is a 15% increase from last year.
As a result, living here has become more expensive over the last few years. But that doesn't mean individuals, especially seniors with low incomes, have been priced out. There are many Austin low income apartments senior citizens can avail and keep their dream of spending their golden years in Austin alive.
The rent for most senior housing programs is generally determined according to the total income of a household. However, most programs fix the rent at approximately 30% of the income, while their funding covers the remaining portion.
Am I Qualifying for Low Income Senior Apartments in Austin?
Now let's determine what is required to qualify for housing assistance in Austin, TX.
One of the most important eligibility criteria for any low income housing program is the overall household income. To determine if your income qualifies in Austin:
Add the gross yearly income for each person in the household. Make sure to include all sources of income, including Social Security benefits and pensions.
Check the table below and compare your income with the specified number according to your family size.
You will qualify for the Unit AMI Value that is the same or greater than your household income.
The income limits are listed below:
| | | | |
| --- | --- | --- | --- |
| Household Size | 30% AMI | 50% AMI | 80% AMI |
| 1-Person | $23,200 | $38,650 | $61,800 |
| 2-Person | $26,500 | $44,150 | $70,600 |
| 3-Person | $29,800 | $49,650 | $79,450 |
Do I Need to Prepare Any Documents Before Applying?
Yes! All housing programs will ask for authentic documents to verify your income, citizenship status, age, and background. Some documents you will need to prepare include:
Birth Certificates of all household members.
Social Security Cards of all household members.
ID Cards of all household members.
Proof of Income.
Bank Statements.
Credit Score.
Prior Rental History.
Criminal Background Report of all adults above the age of 17.
What Are The Low Income Senior Housing Programs In Austin, Texas?

If you do a quick Google search of the term 'Austin low income senior living near me,' you will come across a dizzying number of affordable housing programs available in Texas. This can be overwhelming for many senior citizens and their loved ones.
To save you from trouble, here is some helpful information for finding affordable senior apartments in Austin, TX.
1. Public Housing by HACA in Austin
The Housing Authority of the City of Austin (HACA) manages 18 Public Housing properties totaling 1,839 units in the city. Interested residents can choose from any vacant properties listed here and apply through the HACA website.
The eligibility of each applicant/family is decided according to the current income limits. Each submitted application is entered into the HACA waiting list and will be upgraded as per the availability. However, preference is given to households with
Senior family members
Disabled family members
Involuntary displacement
2. Section 202 Senior Housing Communities
Section 202 Low Income Senior Communities is dedicated specifically to the elderly residents of Austin. It is managed by the United States Department of Housing and Urban Development (HUD).
To qualify, the principal applicant must be 62 or above and earn a 'Very Low Income' or below the 50% AMI threshold. However, suppose other working or retired family members are planning to live with the applicant. In that case, their income will also be counted towards the qualification criteria.
Visit the Senioridy property search engine to locate a suitable Austin low income senior housing unit in your preferred neighborhood. Contact the property manager directly to submit your application with the required documents.
While each Section 202 senior housing unit will have its own specific features, make sure the apartment you choose has senior-friendly accessibility amenities.
3. Section 8 Housing Voucher for Austin Seniors
The Section 8 Housing Voucher program is a collaboration of HUD and HACA. The applicant is required to submit their application through HACA while HUD manages the funding.
Any adult can apply for the Section 8 housing voucher. However, their income must meet the eligibility criteria set by the authorities. They should also not owe any debt to the HACA or other federally assisted housing programs.
An application form is available on the HACA website. Make sure to enter all the correct details to improve your chances of qualification. After submitting an application, your name will be enrolled on a waiting list and called as per vacancy.
Eligible candidates will receive housing subsidies in the form of vouchers. They can use them to pay rent for any private housing unit of their choice.
4. Low Income Housing Tax Credit in Austin, TX
The Low Income Housing Tax Credit (LIHTC) program is the most prominent housing program in the United States. Through this program, the builders are awarded tax credits for keeping aside units for low income tenants. The units are available to anyone who falls within the Austin income criteria. However, a selection of apartments is exclusive for senior and disabled residents.
Browse through the HUD's LIHTC property data page to find Austin low income senior living apartments. Similar to other programs, detailed information about the applicant's age, income, and the background will be required to confirm eligibility.
Each unit has a fixed income bracket attached. The applicant must not earn more income than the unit's bracket. For example, if the prospective tenant earns around 55% of the Area Median Income, they would only be eligible for the units with higher AMI criteria.
Discover Austin Subsidized Senior Housing Units With Senioridy

Finding a new home and making the best choice for your unique needs can be challenging. Thankfully, lots of assistance is available to help the senior residents of our community find a home and adapt comfortably to their new environment.
If you are pursuing new beginnings in Austin, visit the Senioridy property portal to find a suitable home for your golden years. Your search is simplified through several tools such as searching through zip codes, comparing housing units, and sharing options. With Senioridy, you can conveniently look for affordable senior housing in Austin, Texas. Good Luck!
By accepting you will be accessing a service provided by a third-party external to https://www.senioridy.com/