Finding Affordable Senior Apartments in San Jose, California
Is San Jose, CA, a good place for senior citizens?
This is a common question that comes to the mind of adults planning to relocate to the 'Capital of Silicon Valley.' Since San Jose is the epicenter of technology, many senior citizens are worried that the city may be too active for their golden years.
Yes, San Jose, California, is a thriving city with a modern and vibrant culture. But the senior citizens can enjoy a relaxed lifestyle, with plenty of amenities to improve their quality of life. Plus, the government has dedicated low income senior communities to assist the elderly who find it challenging to make ends meet due to the rising inflation.
In this guide, let's learn more about life in the city and how seniors can benefit by qualifying for low income senior apartments in San Jose, CA.
Fast Facts About San Jose, California
What Is the Cost of Living in San Jose, California?
How Does San Jose, CA, Low Income Senior Housing Programs Work?
San Jose, CA, Section 202 Senior Housing Community
Santa Clara County Housing Choice Voucher
Low Income Housing Tax Credit (LIHTC) Program for San Jose, California
How To Find Affordable Housing For Seniors in San Jose?
Key Tips: Applying For An Affordable Senior City Housing in San Jose, CA
Conclusion
Fast Facts About San Jose, California
Population:1,026,700
San Jose is the third largest city in California.
It is one of the safest cities in the U.S.
Compact, walkable downtown area with plenty of entertainment and cultural venues.
Plenty of museums to visit, such as the Tech Museum of Innovation, the San Jose Museum of Art, and the San Jose Museum of Quilts & Textiles.
Close proximity to Coronado Beach.
A diverse community, with 40% of residents being foreign-born.
VTA for public transportation is available with discounted fares for seniors and the disabled.
Residents of the city speak more than 45 languages.
What Is the Cost of Living in San Jose, California?
According to Payscale, the cost of living in San Jose, CA, is 53% higher than the national average. ConsumerAffairs 2021 also reports that San Jose is the most expensive city in the United States, with the average median monthly housing costs ranging around $2463.
Generally, the working residents of this city don't have difficulty meeting the daily household expenses. However, managing expenditures can be challenging for a non-working adult or senior citizen relying on a fixed income. While the state of California does exempt Social Security income from taxation, it can be difficult for senior citizens to stretch their income and live a comfortable life in this city. Thankfully, they can benefit from a San Jose low cost senior housing program and reduce their rental expenses.
How Does San Jose, CA, Low Income Senior Housing Programs Work?
Affordable senior housing programs provide rental subsidies to qualifying people and allow them to live in a comfortable, safe, and clean environment. These programs have varying guidelines for eligibility, but they all rely significantly on the income of applicants and their families.
The United States Department of Housing and Urban Development (HUD) determines the income limits in San Jose and the County of Santa Clara. The limits for a 1-person family are listed below:
| | |
| --- | --- |
| 30% Limits | $35,400 |
| Very Low Income | $59,000 |
| 60% Limits | $70,800 |
| Low Income | $92,250 |
When you apply for a low income senior housing program, they will take into account the total income of all working family members.
If you fall into the income bracket, you can apply for any affordable housing program. Along with the proof of income, the housing program authorities will ask for the following documents to verify your eligibility.
ID Cards
Social Security Cards
Bank Statements
Previous Rental History
Criminal Records
Credit Score
The programs offering affordable housing for seniors in San Jose include:
San Jose, CA, Section 202 Senior Housing Community
The Section 202 Housing Community is a dedicated living space for seniors above 62. The applicant's income must not be over 50% of the Area Median Income to qualify. If other family members are going to reside with the senior in the Section 202 community, their income will also be calculated along with the main applicants for eligibility.
To find a Section 202 senior housing unit, visit the Senioridy search portal for an available community in San Jose, CA. Once you shortlist the preferred housing unit, contact the authorities directly and submit your application with the required details. They will assess your application and allocate you an apartment if you are eligible.
The rent for Section 202 units is usually 30% of the tenant's adjusted income. Since the apartments are exclusively built for senior citizens, the units will contain many amenities to ensure the resident's safety and comfort. Moreover, some units have an onsite service coordinator to help them with daily tasks.
Santa Clara County Housing Choice Voucher
The Housing Choice Voucher or Section 8 is a popular option for San Jose subsidized senior housing. You will be responsible for 30% of your rent if qualified, and Santa Clara County Housing Authority (SCCHA) will cover the remaining portion.
To apply for a Section 8 Voucher, you must submit an application with the SCCHA. They will check your income according to the guidelines set by HUD. If you qualify, you will have approximately 120 days to find any private housing unit according to your requirement.
But remember, the housing management you choose should accept rent in the form of vouchers.
The SCCHA authorities will check the apartment to ensure it suits your family, lifestyle, and budget. If everything works out, you and your family can move in.
The only hurdle most seniors face with the Housing Choice Voucher is the lack of availability. Due to the influx of applications, most seniors have to wait for prolonged periods for a housing opportunity. Therefore, it is recommended that you also submit applications to other affordable housing programs in San Jose.
Low Income Housing Tax Credit (LIHTC) Program for San Jose, California
The Low Income Housing Tax Credit (LIHTC) was launched by providing tax incentives to developers. In return, they built housing units for low income individuals and their families.
The LIHTC properties have tiered income limits. This means that the applicant's income must fall within the assigned bracket to qualify. The base rent is set at 30% of the income of the AMI tied to the unit.
The LIHTC program is not limited to senior citizens. However, funding for the program is more abundant than other affordable housing programs. Therefore, the chances of vacancy are higher for a LIHTC unit.
Additionally, the payable rent remains unchanged for the tenant if their income changes. But the rent will be modified if they choose to move to another LIHTC unit.
You can visit the HUD's LIHTC Property Search Page for more information and a listing of vacant properties in San Jose, California.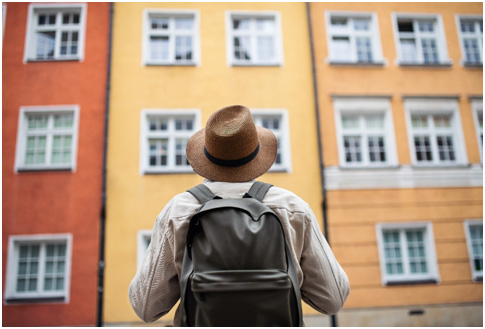 How To Find Affordable Housing For Seniors in San Jose?
While the application process for an affordable senior housing unit is fairly simple, the influx of applications makes it difficult to secure a vacant property right away. Plus, many people are confused about where to start their search.
For example, the most traditional way is contacting a real estate agent. But this is usually costly as the realtors charge a commission for assisting someone in finding a rental apartment.
You can also do a Google search on San Jose low income senior living near me. However, the customary search approach requires extra time for shortlisting.
The best option to search for senior affordable housing is the Senioridy online directory. The search portal has a filter that allows you to narrow your search according to your preferred zip code.
The results will include detailed information about the vacant properties along with their photos, application requirements, and contact details of the management team. From there, you can easily contact the authorities and submit your application.
Key Tips: Applying For An Affordable Senior City Housing in San Jose, CA
Here are some more tips to help individuals and families applying for San Jose low income senior living apartments. Following the best practices will streamline your application and improve your chances of qualification.
Avoid false information. Including unauthentic details can result in disqualification and even put you in legal trouble.
When applying, read the terms and conditions carefully to ensure compliance.
Some affordable senior housing programs have citizenship requirements for qualification. Find them out before submitting your application.
Take the time to speak with previous debtors to clear up any negative credit marks.
If you have been evicted in the past for any reason, make sure to give a detailed account of what happened and be prepared to provide references to back up your claim.
Ensure that all members of the household have a clean criminal record.
For more information, check out our post on Tips to Qualify for Low Income Senior Housing.
Conclusion
Affordable housing programs are an ideal solution for San Jose senior citizens. The apartment units not only provide the residents with accommodation but also allow them to age in a comfortable place without compromising on independence.
The above guide will surely help you and your loved ones find a low income senior housing program in San Jose. A better understanding of the programs will accelerate your search process and ensure you find the best housing!
By accepting you will be accessing a service provided by a third-party external to https://www.senioridy.com/