Why Select Assisted Living in Atlanta, GA?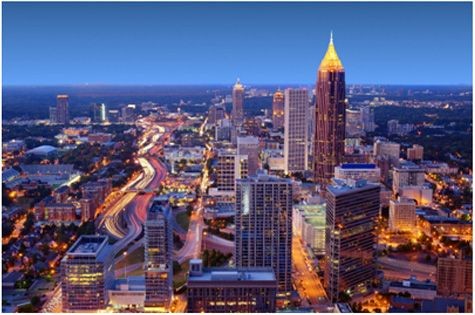 Atlanta is a wonderful city to age gracefully in. The city has a diverse population with a rich cultural heritage and plenty of activities that seniors will find add value and enjoying to theirlives. Add to that weather that is simply divine for most of the year and surprisingly affordable assisted living costs, and this city is an easy winner for those entering this next phase in their life. It's no wonder why so many seniors search for assisted living communities in Atlanta, GA.
An innovative city, Atlanta is one of the most advanced on the southeastern coast. It is always striving to invent better ways of doing things. It's never satisfied with the status quo. As a result, it has one of the most accommodating and expansive public transportation systems, outstanding senior services, and top-tier healthcare systems, all of which make a senior's life all the easier and more comfortable. And it also happens to be home to several of the nation's top restaurants, as well as some of the world's best arts, culture, and historic attractions.
Atlanta is also strongly committed to its senior population, as evident with its many senior centers and the abundance of senior programs and services they offer. If you are looking for an assisted living community for yourself or an aging family member, Atlanta is a city that you will want to consider keeping at the top of your list.
Assisted Living in Atlanta, GA: What You Need to Know
If you're lookingto learn more aboutassisted living in Atlanta, GA, then Senioridy is here to help. Just click on the topics below to learn more about transitioning into assisted living in Atlanta.
Senior Population and Assisted Living Volume
Typical Costs of Assisted Living in Atlanta, GA
Criteria for Admittance
Benefits of Assisted Living in Atlanta, GA
Senior-Friendly Attractions in Atlanta, GA
Senior Centers in the Atlanta Area
Transportation Services in Atlanta, GA
Senior Population and Assisted Living Volume
Atlanta has a general population of 514,457 as of 2020, making it the largest city in Georgia and the 37th largest city in the United States, and it is currently growing at a rate of 1.55% annually. Of its population, 410,015 are adults and 57,608 of these are seniors aged 65 or older.
As for cost of living, Atlanta is one of the more expensive cities in Georgia, about 18% higher than the state average. Atlanta's cost of living is also 5% higher than the national average. While cost of living may be higher, it is important to note that assisted living costs are lower in Atlanta than you might expect.
Typical Costs of Assisted Living in Atlanta, GA
The average monthly cost for assisted living in Atlanta is $3,845, making it one of the most affordable long-term care options in the city. This is almost $700 less than the national average and nearly $4,000 less per month than what the average nursing home costs in Atlanta.
While Medicare does not cover assisted living costs in Georgia, Medicaid will fund assisted living for low-income and medically needy seniors through its Community Care Services Program (CCSP). In Georgia, Medicaid funds more than 70% of assisted living stays. To learn more about the CCSP or to apply, visit the Georgia Medicaid website or any local Department of Family and Children's Services office. Other resources that may be able to help you afford assisted living can include:
Veterans Benefits
Life Insurance Policy
Long-Term Care Insurance
Reverse Mortgage
It is always important to remember that most assisted living communities offer a variety of amenities to their residents, and these can affect their costs. Things that can affect the total cost of assisted living can include:
Restaurant-style dining
Private and shared apartments with full kitchens
Housekeeping and linen service
Scheduled transportation
Social, cultural, and recreational activities
Emergency response system
On-call medical staff
Most assisted living facilities alsoofferclean and well-appointed apartments that are available either furnished or unfurnished. Most also typically feature large social rooms for attending community activities, full-featured fitness centers, libraries, and media rooms.
Criteria for Admittance
While the state of Georgia doesn't set any admittance requirements for assisted living, Medicaid does for those looking for help paying for it. To be eligible for Medicaid funding of long-term assisted living care, a senior must:
Have a physical or mental impairment that makes it impossible for them to care for themselves. The impairment must be diagnosed and documented by a doctor.
Have a monthly income that meets the Medicaid eligibility threshold.
Have less than $2,000 in assets, excluding your home if your home is worth less than $572,000 (as of 2018).

Benefits of Assisted Living in Atlanta, GA


Assisted living facilities in Atlanta, GA are recognized for their ability to deliver their residents with a positive overall quality of life, excellent healthcare, and high personal satisfaction. While each facility is unique in the programs and services it offers, most provide a standard set of services that allow residents to enjoy certain freedoms and experiences, such as:
Personalized Care
Assisted living facilities offer customized solutions that are designed to meeteveryresident's unique healthcare needs and personal preferences. Personalized care can include anything from 24/7 nursing care and medication administration tocomprehensive monitoring for mood and behavioralissues.Atlanta has some of the most skilled assisted living staff, most of whom are experts atproviding residents with optimum environmentsthat are conducive for living their highest quality lives possible.
Hands-On Assistance with Daily Living Tasks
One of the most common reasons why seniors move into assisted living is because they need extra help with ADLs like housekeeping, transportation, bathing, dressing, hygiene, and laundry. The facility's staff provides respectful, hands-on assistance that protects the resident's dignity regardless of how much, or little, support they require.
Safety and Security
Assisted living facilities are equipped with advanced safety and security measures that not only put the minds of family members at ease, but that also reduce the risk of something happening to their residents. When someone reaches the point in their lives where they require help with their ADLs, there is nowhere safer for them to be than in an assisted living facility.
Access to Quality Healthcare
One of the benefits of living in an assisted living facility is that residentshave easy access to high quality healthcare both on-site and when necessary, at local hospitals and other types of healthcare facilities. And Atlanta is home to quite a few nationally ranked healthcare providers, like Emory University Hospital, Northside Hospital, Piedmont Atlanta Hospital, and others. In Atlanta, the very best healthcare is never too far away.
Quality Nutrition and Dining Options
Assisted living facilities in Atlanta, GA take the dietary needs and restrictions of their residents very because after all, good health starts with good nutrition. As a result, most facilities offer a wide range of dining options, including flexible mealtimes, greater meal variety, diet-specific meals, and more.
Comfortable, Home-Like Setting
In Atlanta, most assisted living residents typically have the opportunity to decorate their living spaces as they wish. This is an important benefit because it allows a senior to make their new apartment feel more like home. Most assisted living communities understand that the more comfortable a new resident is in their home, the easier the transition will be to their new surroundings.
Social Activities

Every assisted living facility offers a variety of social activities that can help you or your loved one stay as active and engaged as possible despite certain limitations. From dance classes and book clubs to pottery and gardening to travel excursions, every facility's list of activities is unique. But the most important thing is to participate in these activities because being social within the community helps prevent depression and feelings of isolation and greatly improves every resident's quality of life.
Senior-Friendly Attractions in Atlanta, GA
Atlanta is one of the trendiest and attraction-heavy cities in the United States, and while this might make you think that it is more geared for the younger crowd, that isn't the case. In fact, Atlanta has plenty of senior-friendly attractions that older adults will enjoy and appreciate.
Atlanta is home to the world's eighth wonder – Stone Mountain Park. The park offers a range of activities for seniors, including eating, shopping, sightseeing, and more. Then there's Martin Luther King, Jr. National Historical Park and Jimmy Carter Presidential Library and Museum, which honor the city's two Nobel Peace Prize winners.
Atlanta has a rich and meaningful history, and that is encapsulated at several noteworthy museums, including The National Center for Civil and Human Rights, the Atlanta History Center, the Trap Music Museum, and the High Museum of Art.
It's also home to some of the top professional sports franchises, including the Falcons, the Braves, the Hawks, the Thrashers, the Flames, the Dream, and Atlanta United FC. So, there's no shortage of thrilling options available for the sports lover in Atlanta.
Other excellent attractions for seniors in Atlanta include:
Senior Centers in the Atlanta Area
Fulton County Department of Senior Services operates both neighborhood and multipurpose senior centers throughout Fulton County where older adults can access a wide array of programming and services. The following is a list of senior centers in the area:
Auburn Neighborhood Senior Center
Bethlehem @ Birdine Neighborhood Senior Center
Camp Truitt Neighborhood Senior Center
Crabapple Neighborhood Senior Center
Dogwood Neighborhood Senior Center
Hapeville Neighborhood Senior Center
Milton Neighborhood Senior Center Thomas Byrd Sr. House
New Beginnings Neighborhood Senior Center
New Horizons Neighborhood Senior Center
Palmetto Neighborhood Senior Center
Roswell Neighborhood Senior Center
Sandy Springs Neighborhood Senior Center
Southeast Neighborhood Senior Center
Union City Neighborhood Senior Center
Transportation Services in Atlanta, GA
Atlanta has one of the premier public transportation services in the country – MARTA. MARTA has more than 550 buses, 338 rail cars, and 173 lift vans for transporting those with mobility issues. MARTA also offers Reduced Fare Breeze Cards to eligible senior citizens, people with disabilities, and Medicare cardholders.
Reduced Fare Breeze cards are only issued in person at the following locations during regular business hours (Monday through Friday, 8:30 am to 5:00 pm):
Five Points Rail Station: 30 Alabama Street, SW, Atlanta, GA 30303
MARTA Headquarters Building: 2424 Piedmont Road NE, Atlanta, GA 30324
To qualify for the Reduced Fare Breeze card, you must meet one of the following requirements and complete and submit the Reduced Fare application form:
65 years of age or older (must provide valid photo ID with date of birth such as a driver's license, state issued identification or passport)
Proof of a physical or mental disability by presenting one of the following:

Social security disability award letter
Veteran's Administration (Service-connected VA data card)
Disabled parking permit
Healthcare Provider form

Medicare card (red/white/blue)
How to Find Assisted Living Facilities in Atlanta, GA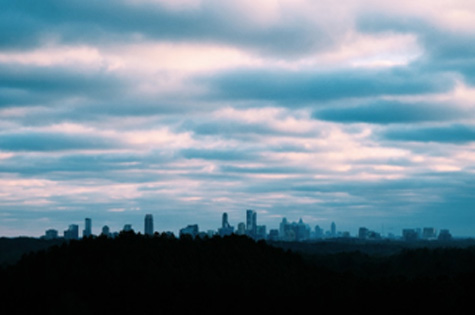 Whether you are looking for an assisted living facility for yourself or a loved one, there are a few options available to you that can help you find the right one for your needs in Atlanta and the surrounding area. One option is todo it the old-fashioned way by looking in the phone book or inquiring about assisted living from your friends and relatives.
Another is to contact a placement agency. Senior placement agencies help seniors find the right assisted living facility for them by working with the senior and their family to find the best possible fit for their needs. These types of services typically charge a referral fee to the Assisted Living community since they are bringing in revenue to that facility, so they don't usually charge seniors or their families. It is important to note that since agents can only get paid by assisted living facilities that they have contracts with, you may not be shown all the assisted living facilities that are available to you.
Another option is to do use an online directory of assisted living facilities in Atlanta from Senioridy. Senioridy's search tools are comprehensive, so they can provide you with the best possible results. Just follow these steps:
Go to Find Senior Living > Assisted Living by clicking here
On the left Search Filters and in the Located Near field type in "Atlanta"
Move the slider to adjust the radius of the search
Once you do this simple search, you will be presented with many of the top-rated assisted living facilities within yhour selected radius of Atlanta to compare!
By accepting you will be accessing a service provided by a third-party external to https://www.senioridy.com/