Low Income Senior Living in Chicago, Illinois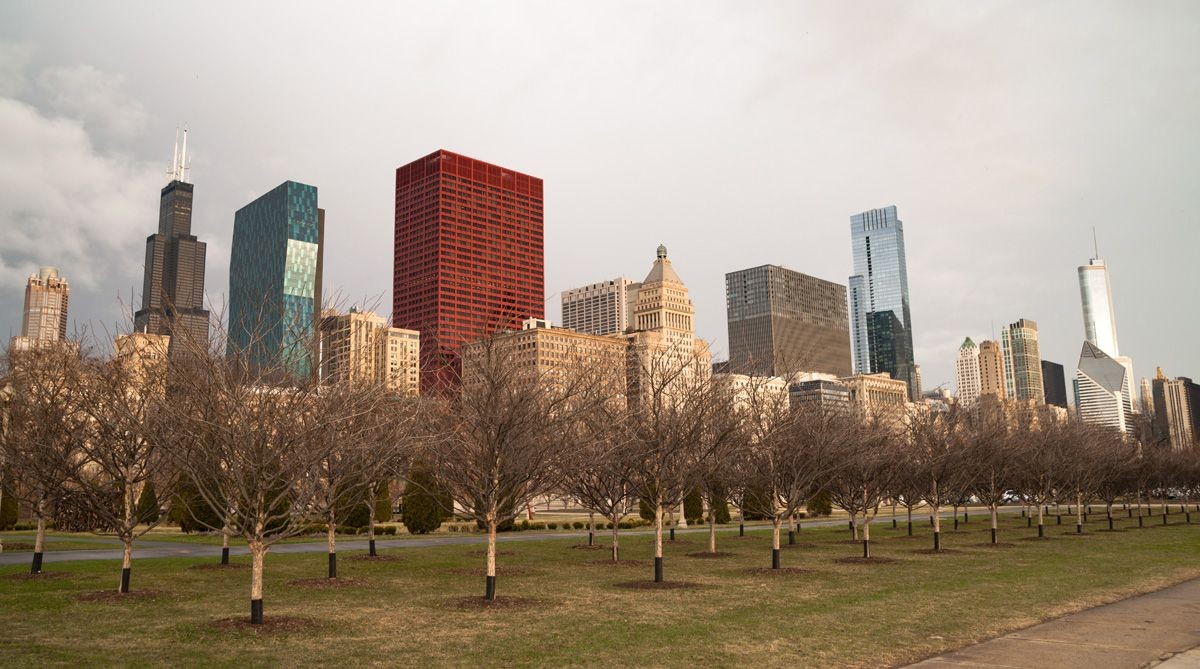 Can seniors enjoy a comfortable lifestyle in Chicago?
This question pops up in the mind of every aspiring Chicagoan of the golden age. And their concerns are not invalid for many reasons. For years, Chicago, Illinois, has been considered a working-person city. It is a lively place that bursts with a constant stream of energy from the young, the competitive, and the adventurous.
But despite the misconceptions, Chicago, IL, is a nice place for senior citizens. Yes, it may not be a retirement paradise, but the city is filled with amenities for every demographic. Plus, Chicago prioritizes the senior's quality of life and provides various services to help them live a comfortable lifestyle. You can also find many cost-effective opportunities, like affordable senior housing programs to help elderly residents stretch their income further.
In this guide, let's learn more about Chicago, Illinois low cost senior housing programs, and initiatives to keep the elderly engaged in the thriving city:
A Senior's Life in Chicago, IL
Where to Live in Chicago, Illinois?
Are Chicago Low Income Senior Living Apartments Available For Everyone?
Overview of Chicago Low Income Senior Living Near Me
Public Housing Program by Chicago Housing Authority
Section 202 Housing Units for Chicago
Chicago, Illinois, LIHTC Program
Chicago Section 8 Housing Voucher
Finding Affordable Senior Apartments in Chicago With Senioridy
A Senior's Life in Chicago, IL
Chicago is the third-largest city in the U.S., with a population of over 2 million. But despite the large population, the city has a laid-back vibe. The residents of Chicago are proud of their city that combines an internationally renowned metropolitan without compromising on Midwest values.
The city is also very diverse and welcoming to all age groups - including senior citizens. Here, we list down the key factors that will boost your appreciation for the city and help you find senior-friendly services.
Transportation:
Chicago is one of the few cities in the U.S. where you can survive without a car. Additionally, the public transport system is one of the world's best, thanks to the Chicago Transit Authority (CTA). The system serves all of Chicago and the surrounding suburbs with reduced fares for eligible residents.
Weather:
Chicago is unpopular for its weather, with the residents joking about having only two seasons: Winter and Summer. However, that may be an unpopular opinion. Yes, the city's seasons can be brutal, but with protective clothing, it is possible to enjoy the variations in weather. The city also has various indoor and outdoor events to keep the residents active all year round.
Recreation:
Chicago offers a lot of recreational opportunities for senior citizens, including world-class museums, broadway-style performances, and live music arenas. For baseball fans, the Chicago Cubs still play at Wrigley Field. This ground is one of the oldest National League ballparks and boasts a unique charm.
Another fun place for seniors in Chicago is the Skydeck at the Willis Tower. A wheelchair-accessible and ADA-compliant glass balcony is extended on the 103rd floor to enjoy the spectacular views of the city.
For a leisurely and historical ride, seniors can choose the Chicago Architecture Foundation Boat Tour or the Chicago Trolley & Double Decker Hop On/Hop Off Tours. The guided tours provide a fantastic experience of the city's architecture in a climate-controlled and ADA-compliant vehicle.
More Reasons to Choose Chicago:
Besides the above, there are many more reasons to choose Chicago, Illinois, as your getaway in your senior years. These include:
Centrally located for easy traveling.
Friendly residents.
Diverse food scene.
Nationally recognized healthcare system.
Social security income, pensions, and retirement savings are tax exempted.
Where to Live in Chicago, Illinois?
Finding a suitable apartment in a big city like Chicago can be quite a struggle, especially if you don't know where to start. The challenge also magnifies as housing expenses in Chicago are 59% higher than the national average, and locating one within budget can be difficult for many seniors.
Fortunately, Chicago subsidized senior housing programs are available to help low-income individuals live comfortably without putting a strain on their finances. Most senior citizens rely on a fixed income and are often unable to keep up with the rising inflation. Through these programs, eligible seniors can receive assistance that covers a major portion of their rent. This way, they have a significant amount left over every month for various expenses and unpredictable needs.
Are Chicago Low Income Senior Living Apartments Available For Everyone?
No! There are guidelines placed with every affordable senior housing program that decides whether each applicant is eligible for rental assistance or not. However, the main criterion for qualification is income. Each state has an income threshold configured by the U.S. Department of Housing and Urban Development (HUD).
For Chicago, the Area Median Income (AMI) is $107,800, while the limits determined by the authorities are:
Apart from the income limits, the management of each housing program in Chicago will look at the applicant's background. This includes
Criminal records
Prior rental history
Bank statements
Income proofs
Character verification
Every applicant is required to provide all the necessary details accurately to the housing managers. Failure to follow the rules can restrict you from qualifying for low income senior apartments in Chicago, Illinois. Read our guide to learn more about the qualification requirements and how you can improve your chances.
Overview of Chicago Low Income Senior Living Near Me
Now, let's discuss the different housing programs available for low and fixed-income senior citizens. The predominant programs are:
Public Housing Assistance
Section 202 Senior Community
Low Income Housing Tax Credit (LIHTC)
Section 8 Housing Voucher.
1. Public Housing Program by Chicago Housing Authority
The Chicago Housing Authority (CHA) is responsible for building and maintaining safe, comfortable, and affordable units for the city's residents. While the program is open for all age groups (above 18), they do have separate units exclusive to senior citizens.
These apartment units are designed with accessibility in mind to ensure they meet all the requirements of senior citizens. Additionally, age-friendly amenities are present in all properties.
You can find the application form here. After submitting the form, you will be put on a waitlist and called by the management once a preferred unit becomes available.
2. Section 202 Housing Units for Chicago
The Section 202 Community in Chicago, Illinois, is an exclusive program for seniors. Private builders have been provided capital for building these homes by HUD. Most of these apartment units include different features like wheelchair ramps, security cameras, and an on-site maintenance team to keep the elderly residents safe.
The Section 202 Chicago low income senior housing units are available for all applicants above the age of 62. The income of the applicants should be 50% or below the AMI. Other adult family members can also reside with the senior citizen. However, the income of each resident will be accounted for qualification.
The rent for the apartment will also be decided according to the residents' total income. In general, you will be asked to pay 30% of your total income towards rent, while HUD will cover the remaining portion.
Use the Senioridy property directory to find a Section 202 community in Chicago, Illinois. After locating the preferred apartment, you can contact the property manager directly to submit an application. A formal interview will be scheduled with the management team as well. You will be allowed to move in after the formalities are completed.
3. Chicago, Illinois, LIHTC Program
The Chicago LIHTC program was launched by issuing tax credits to private builders and construction companies. In return, they were required to build affordable housing units for the eligible families of the state. The program is available for all residents of Chicago. However, a portion is designated for senior citizens only.
You can visit the HUD's LIHTC real estate listing to find a unit in Chicago. Contact the property manager directly from the portal to submit your application. Similar to the other affordable housing programs, applicants will be put on a waitlist for an indefinite time frame.
The rent guidelines for the LIHTC unit differ from other programs. The rent is not decided according to the applicant's rent. Instead, each unit is assigned an income bracket, and the potential tenant cannot earn more than that.
4. Chicago Section 8 Housing Voucher
As the name implies, the rental assistance for the Section 8 Housing Voucher program is provided in the form of vouchers. The eligible tenants will receive a voucher that pays a portion of their rent. The tenants will have to pay the pending 30%. They also have the freedom to choose any apartment unit in Chicago. The vouchers are also portable and can be transferred to another city or state.
To apply for the Chicago low income apartments, senior citizens can contact the Chicago Housing Authority. They will provide the application form along with other details.
The Chicago Housing Voucher is open to all U.S. residents. However, senior citizens, veterans, and the homeless are given special preference. But do note that the demand for these vouchers is very high and may require you to go through a long waiting period.
Finding Affordable Senior Apartments in Chicago With Senioridy
Just like many other cities in the U.S, Chicago has its challenges. Fortunately, there are many ways to overcome the obstacles and find your place in the lovely city. And the best way to start is the Senioridy low income property search listing.
With the innovative tool, you can easily choose a suitable Chicago home according to your preference. The process is straightforward with the help of tools like the picture gallery and map-based directory.
Once you spend some time in the city, you will easily understand why other residents love Chicago and call it their favorite city.
By accepting you will be accessing a service provided by a third-party external to https://www.senioridy.com/